ABBA's Bjorn Ulvaeus shares new details about the pop group's soon-to-be released new music
Publish Date

Wednesday, 11 March 2020, 12:02PM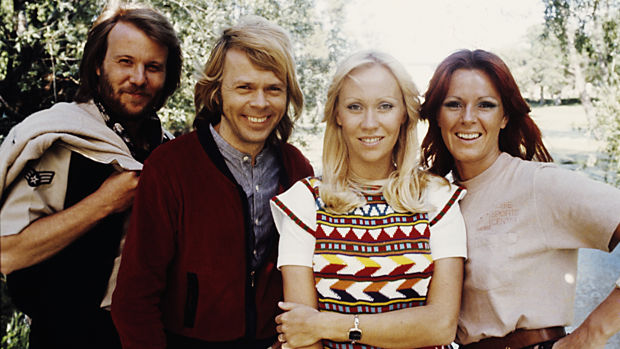 ABBA fans get excited because the Swedish pop supergroup are set to make a comeback at the end of this year!
And now Björn Ulvaeus has shared new details about their soon-to-be released songs in a recent interview.
While the legendary musicians are set to release TWO brand new songs later this year, Björn revealed the comeback tracks were actually recorded a while ago.
Speaking about the new songs, he said: "We recorded them quite some time ago, actually one-and-a-half years ago."
He also admitted ABBA were trying to emulate The Beatles with their comeback.
He continued: "It is when you feel every note is where it should be and I don't just mean the chorus.
"Some people give up when they have a great chorus. They think the verse is not that important. But we never worked that way.
"We try to emulate The Beatles in that respect that every part of the song is important, every instrumental, every little backing vocal, every note is important.
"So that's how we worked and it's instinct, you know, that 'yes, this is it', you just know."
The two tracks which will be released this year are titled 'I Still Have Faith In You' and 'Don't Shut Me Down'.
Björn explained: "It's definitely ABBA sound. That hadn't gone. The minute the two ladies started singing together in the studio, ah, there it was! The same sound.
"It's slightly lower now because everyone [has dropped] in range. But the sound is the same and yeah, it's going to sound like ABBA, definitely.
READ MORE:
• Attention ABBA fans: The 'Mamma Mia' themed restaurant is set to come to Australia!
• Björn Ulvaeus says ABBA are closer than ever since coming together to record new music
"One of the songs is more timeless, not of a certain style. The other one is perhaps a little nod to the 70s, but with modern-sounding instruments."
The 74-year-old went on to reveal how the new music came about as a result of the band coming back together to work on their ABBA avatar tour project.
"We were approached by Simon Fuller, the man behind Spice Girls. He had an idea about creating digital copies of ABBA because he lives in LA and had seen something happening there which would be interesting.
"He approached us and we thought, 'Yeah, that's crazy enough, that's interesting and it's a new frontier, something no one has ever done before'. So we said, 'Absolutely, yes! Let's see what happens. Let's try and make a project out of it'.
"Then Benny and I thought, 'These ABBAtars, for want of a better word, shouldn't they have something new to sing as well? Well, yes!' So we wrote a couple of new songs, we called the ladies and they said, 'Yeah, great! Let's meet in the studio and see if we still can sing! If it sounds bad, we won't release it, we'll just have fun in the studio'."
The recording session marked the first time ABBA had back in the studio together in almost 36 years, but Björn noted the band felt at home within seconds.
Björn continued: "The situation was so familiar. We'd been doing that so many times during the '70s so everything just came rushing back and it was like we had met yesterday. Incredible feeling!
"Although, we knew it was 36 years ago or something, an enormous amount of time, and yet we felt that, I think it's because of the bonds we have between us and the friendships."