Bindi Irwin has been slammed for getting married during the coronavirus pandemic
Publish Date

Friday, 27 March 2020, 2:45PM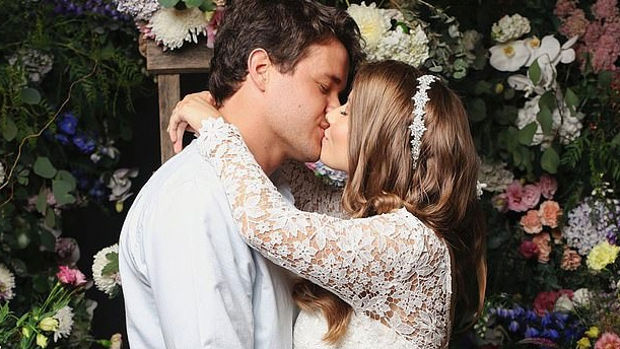 During what should be one of the happiest moments of Bindi Irwin's life, the 21-year-old conservationist is instead being slammed by trolls after tying the knot with Chandler Powell at Australia Zoo on Wednesday.
The couple - who decided to move the date of their wedding forward before Australia's government brought in restrictions due to the coronavirus pandemic - have been heavily criticised for their "selfish" decision to go ahead with the ceremony.
The backlash started after aerial pictures, which were obtained by 7 News, showed the daughter of Steve Irwin in her wedding dress being shielded by numerous people under umbrellas.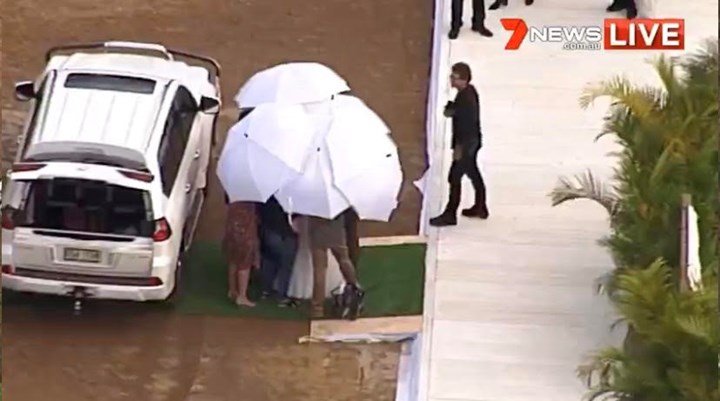 "This is absolutely ridiculous and selfish," one person wrote on social media.
"Very uncool. Putting her own wedding day ahead of many people's lives. F*** right off," another added.
"Nice social distancing under those umbrellas?! Irresponsible and taking the p*** doing it now to avoid a rule. No best wishes for these newlyweds. Should be ashamed of yourselves," a third said.
READ MORE:
• Bindi Irwin shares adorable never-before-seen home video with her late dad Steve Irwin
• Bindi Irwin shares touching video tribute to her dad Steve on the 13th anniversary of his passing
Another suggested the police should get involved: "This is photographic evidence that these people are not social distancing. What Bindi Irwin is doing is disgusting and the height of selfish entitlement."
"Having a wedding today screams selfish brat," someone else claimed.
One more said: "Doesn't get much more selfish and entitled than the fast-tracked Bindi Irwin wedding amidst a government-enforced national lockdown because of a deadly global health pandemic ... does it?"
The trolls have continued to attack the couple despite Bindi revealing she and Chandler had sensibly chosen not to have any guests in order to "keep everyone safe".
Bindi's wedding party consisted of her mother Terri, 55, and brother Robert, 16, who walked her down the aisle.
Terri's close confidant, US-based author Steve Maraboli, is believed to have officiated the ceremony. 
Bindi and Chandler got engaged last July and the Dancing With the Stars winner previously gushed about finding "true happiness" with him.
On Tuesday, Australian Prime Minister Scott Morrison enforced tough restrictions on weddings as the number of COVID-19 cases in Australia continues to rise.
As of midnight on Wednesday, weddings can only go ahead with a maximum of five people - the couple, a celebrant and witnesses.
There are currently 2,675 confirmed cases of coronavirus in Australia, including 11 deaths.