Bindi Irwin shows off new tattoo tribute to her late dad Steve Irwin and her baby daughter Grace
Publish Date

Monday, 10 January 2022, 3:54PM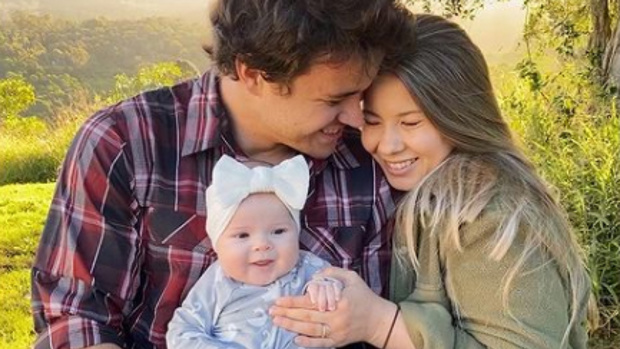 Last September marked 15 years since beloved Australian wildlife expert Steve Irwin passed away.
To mark the emotional occasion Steve's daughter Bindi Irwin has paid tribute to her father and her daughter Grace Warrior Irwin Powell by getting a sweet new tattoo.
Taking to Instagram, Bindi showed off her new ink in an adorable photo of her holding her nine-month-old daughter's hand. 
On the inside of her left wrist now sit the words "graceful warrior" in Steve's handwriting, right next to an illustration of a crocodile.
Alongside the picture, the 23-year-old conservationist wrote: "The words I spoke to our daughter as I held her for the first time in my arms were, 'my graceful warrior'. That's how her name was born.
"This is my dad's handwriting to keep him with me, always. Our dear alligator, Daisy, is next to these words to represent our conservation work as Wildlife Warriors."
Bindi also had her wedding ring finger tattooed.
She said the tattoos represented the three most important things in her life: "family, purpose and unconditional love".
The artwork was done by Brisbane tattooist Kelly McQuirk.
Steve - who was also known as The Crocodile Hunter - died on September 4, 2006, after being struck by a deadly stingray barb while filming for one of his many TV shows off Port Douglas in North Queensland.
Bindi and her brother, Robert, who were just eight and two years old respectively when their famous father died, have worked tirelessly alongside Terri to honour their father's wildlife warrior legacy.