Bradley Walsh has shared his concerns over The Chase as filming is 100 episodes behind
Publish Date

Friday, 1 May 2020, 10:58AM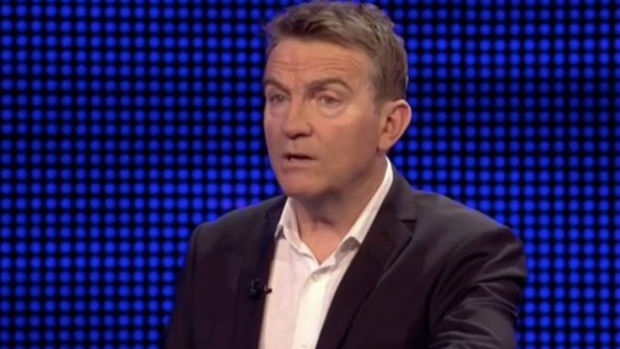 The Chase is one of the most loved shows on TV, with millions of people tuning in every day.
But Bradley Walsh has shared his concerns about the show's future as the TV industry has been in turmoil for the past six weeks, with filming being shut down amidst the current pandemic.
The popular host has revealed that new episodes are running out and admits he does not know when filming will recommence.
Speaking to The Sun, the 59-year-old said: "We were so lucky because we filmed it back in January. Obviously, if it had been a couple of weeks later it wouldn't have been made.
"We stopped filming on The Chase in February, so I would say at the moment we're about 100 shows behind schedule, which we'll need to make up."
READ MORE:
• The Chase's Bradley Walsh gets hilariously roasted by a contestant after he told her off
• We've just another glimpse at The Chase's new spin-off show following its launch this week
He added: "I've got absolutely no idea what is going to happen. We can't say we'll be back to work in a month, eight weeks. No one knows. All we can do is sit and pray."
The long-running quiz show has been on the air since 2009 and has produced more than 1,000 episodes.
Bradley is currently in lockdown in the UK with his family and described living through the pandemic as "traumatic".
He said: "It's a very peculiar and traumatic time.
"Me and my family are all fine, but I do feel sorry for the people who are living on their own, I can't imagine what that must be like. My heart goes out to them."