Christchurch terror attack: Accused gunman has pleaded guilty to all charges
Publish Date

Thursday, 26 March 2020, 11:37AM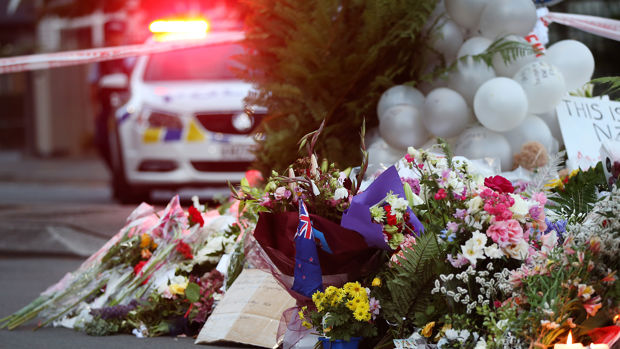 The accused gunman has today made a shock admission that he was the lone gunman who murdered 51 Muslims at two Christchurch mosques on March 15 last year.
The 29-year-old Australian entered the guilty pleas at a special, hastily-arranged High Court hearing in Christchurch this morning.
The accused, who appeared from prison on a screen via audio-visual link (AVL) wearing a grey prison sweatshirt, pleaded guilty to all 51 murder charges.
He also admitted 40 charges of attempted murder relating to the two attacks at Masjid Al Noor and Linwood Islamic Centre on March 15 last year - and pleaded guilty to one charge of engaging in a terrorist act laid under the Terrorism Suppression Act 2002.
New Zealand's worst-ever act of terrorism was filmed by the shooter and livestreamed on Facebook, leading to gun reforms and a global political summit initiated by New Zealand Prime Minister Jacinda Ardern to eliminate terrorist and violent extremist content online.
Justice Cameron Mander convicted the gunman on all charges today and remanded him in custody to a nominal date of May 1 when it's expected that a sentencing date will be set - once coronavirus-imposed court restrictions are eased.
None of the victims knew about today's remarkable, hurriedly-organised hearing.
READ MORE:
• Jase's tribute to everyone affected by the Christchurch shootings
• Watch this US choir perform an incredible version of Pokarekare Ana as a tribute to Christchurch
The city's two imams, Imam Gamal Fouda of Masjid Al Noor and Imam Alabi Lateef from Linwood Islamic Centre, were asked to come to court today to witness proceedings on behalf of their Muslim communities.
But it's understood that even they didn't know what it was going to be about.
Fouda wept while the court registrar took several minutes to read aloud all 51 murder victims named on the Crown charge list, before asking the gunman if he pleaded guilty or not guilty.
After the gunman questioned one of the murder victim's names and it was clarified by the judge, he replied: "Oh OK, yes guilty."
The gunman listened intently while the names were read out. He betrayed no emotion.
The 40 attempted murder charges, which again included the reading aloud of all of the victims, were also put to the gunman. When he was asked his plea, he said: "Guilty."
He also pleaded guilty to one charge of engaging in a terrorist act on March 15 last year.
The Crown's summary of facts, which outlines the offending, will be read out at sentencing.
Justice Mander called for a pre-sentence report and victim impact statements.
At the conclusion of the short hearing, the gunman did not say anything as the AVL link was ended.
The June trial date has been vacated.
This article was first published on nzherald.co.nz and is republished here with permission.