Coronavirus: Air New Zealand to cut international capacity by 85 per cent in trading halt
Publish Date

Monday, 16 March 2020, 9:30AM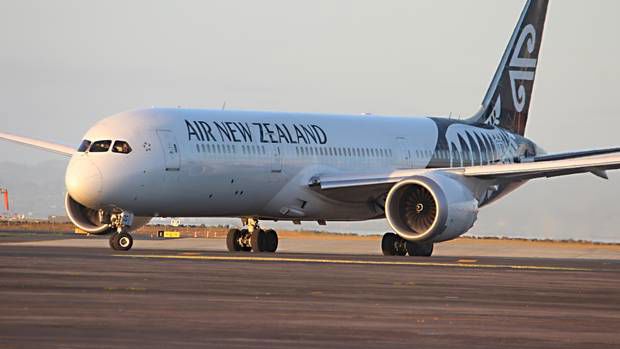 Air New Zealand will cut international capacity by 85 per cent in the next few months, as a result of the impact of coronavirus.
The airline placed itself into a trading halt today to allow it time to more fully assess the operational and financial impacts of global travel restrictions.
On its long haul network, the airline will cut back its international schedule to a skeleton service and will operate a minimal schedule to allow Kiwis to return home and to keep trade corridors with Asia and North America open.
Among the flights being suspended, Air NZ will put a halt to routes between Auckland and Chicago, San Francisco, Houston, Buenos Aires, Vancouver, Tokyo Narita, Honolulu, Denpasar and Taipei from 30 March to 30 June.
It is also suspending its London–Los Angeles service from 20 March (out of LAX) and 21 March (ex London Heathrow) through to 30 June.
READ MORE:
• Tom Hanks gives health update after testing positive for coronavirus
• Céline Dion, Cher, Billy Joel and Michael Bublé postpone concerts amidst coronavirus outbreak

Full details of this schedule will be advised in the coming days.
The Tasman and Pacific Island network capacity will significantly reduce between April and June. Details of these schedule changes will be announced later this week.
On the domestic network, capacity will be reduced by around 30 per cent in April and May but no routes will be suspended.
One analyst is expecting the Government - which owns 52 per cent of the airline - will step in to underwrite a capital raise.
Airlines around the world are quitting international routes after travel restrictions have got tougher around the world. American Airlines will suspend 75 per cent of its international flying - including to New Zealand and SAS is quitting its international routes completely.
This article was originally posted by NZ Herald and reproduced here with permission.