Coronavirus: This is what life at alert level two will be like
Publish Date

Thursday, 7 May 2020, 1:33PM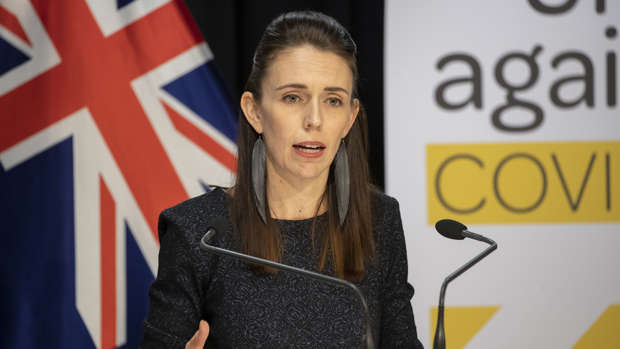 The Government has revealed what life will look like when the country moves to alert level 2.
After six weeks in an unprecedented state of lockdown, Cabinet is reviewing whether we are ready to move to Alert Level 2 on Monday 11 May.
Until then, we remain at Alert Level 3.
So what are the rules for level 2?
Life at Alert Level 2
Life at Alert Level 2 means we can resume many of our everyday activities — but we have to do so safely.
All businesses can open if they can do it safely. This will help to get people back to work.
We can go in-store at local businesses.
Tertiary education facilities, schools and early learning centres will be open.
We can travel between regions.
We can safely connect and socialise with close friends and family.
We can visit local restaurants, cafes and bars.
We can return to our regular recreation activities.
We can celebrate life's important moments with our loved ones such as weddings, funerals, birthdays and anniversaries.
Small religious gatherings and ceremonies can be held with public health measures in place.
Gatherings and events
You can attend gatherings of no more than 100 people, like weddings, funerals, family events, concerts, religious services and public meetings, provided public health measures can be maintained.
You can have friends and family over to your home, but play it safe — keep surfaces clean, wash your hands, and keep the numbers low so you can practice safe distancing.
All gatherings outside of the home (indoors and outdoors) can have no more than 100 attendees, excluding staff like waiters. Indoor gatherings should be seated if possible, and should be approximately two hours long.
Food and drink consumption is fine at gatherings, so you can have food at wedding receptions or after a funeral or tangihanga. It should be prepared carefully and served individually, for example, not from a buffet.
Public venues
Many public venues, such as museums, food courts and markets, will be open again at Alert Level 2. However, there will be restrictions in place including the requirement to keep groups of attendees 1 metre apart.
This might require limiting the number of people inside at once. Some venues may stay shut if they can't open safely.
Exercise, sport and recreation
You can do your usual exercise, sport and recreation activities, provided you can do them safely.
This includes activities that were restricted previously, including:
walking, biking and hunting on public conservation land
swimming at a public swimming pool, but there will be restrictions
going to the gym, but there will be restrictions
boating and motorised watersports
hunting during duck shooting season — start date to be announced.
You can play sports that involve close contact, but only if good contact tracing is maintained for training and games. Make sure you know who you're training and playing with, in case someone gets sick. No one should train or play if they have symptoms of COVID-19.
For sports where it is possible to maintain physical distancing, such as tennis, you should try your best to keep 2 metres from other people.
High-level sporting events
NZ Super Rugby and ANZ Premiership Netball professional leagues can go ahead at Alert Level 2 because they take place in controlled workplaces. The details for these events will be developed with Sport New Zealand and WorkSafe. Initially, they will happen without crowds but they can be broadcast.
High Performance Sport New Zealand activities can take place at Alert Level 2 using a controlled workplace approach in consultation with WorkSafe.
Travel around NZ
On domestic travel, which was previously restricted under the level 2 guidelines, Ardern said people will be allowed to move "safely" around the country.
People should keep physical distance, for example, at airports.
Tips for minimising risk while travelling:
Try to limit taking public transport, or use at off-peak times.
Avoid sitting next to someone you don't know, or standing.
If you're flying or taking other forms of transport that involve bookings, follow the physical distancing instructions from your transport operators.
You must not travel if you are displaying symptoms of COVID-19, awaiting a test, or if you need to self-isolate.
Bars, cafes and barbers
Business can restart for staff and customers. However, good hygiene practises must be in place. Have a conversation with your employer about staggered start times, alternative hours or working from home if possible.
Cafes, restaurants and bars can reopen but must have no more than 100 people and follow the three 'S's: Seated - every patron must be seated, Separated - social distancing within the venue, Single server - table service only with one person.
Contact tracing will likely include QR codes, but manual or digital recording should be used in the meantime for customers.
Customer contact outside venues, in queues for instance, will have to be controlled or businesses will risk losing their ability to stay open.
READ MORE:
• 95-year-old Kiwi man reflects on epidemics New Zealand has survived before
• 104-year-old grandmother becomes the oldest person in the world to beat Coronavirus
Service premises and office spaces can open, but "the fewer people the better" to make contact tracing easier and faster.
Hairdressers, beauticians and retail stores can open again, but surfaces must be cleaned and physical distance should be kept.
Malls can open and be treated like supermarkets are now, including with appropriate PPE where needed.
If businesses are unable to do this they will be shut down.
Schools to re-open
Distance learning will still be available for those unable to return to school, such as for people isolating because they have Covid-19, she said.
A positive case in a school will mean that school will close for 72 hours to enable contact tracing, and possibly for 14 days if required.
Schools will open at the start of a week, whenever a decision is made about moving to level 2, she said.
Kids should still stay at home if sick.
Schools will also have to keep attendance records for contact tracing purposes.
For more information visit covid19.govt.nz.
What Level 1 will look like
Alert level 1 is when Covid-19 is contained and New Zealand is prepared for an outbreak.
Restrictions under alert level 1 include:
Border entry measures to minimise risk of importing COVID-19 cases.
Intensive testing for COVID-19.
Rapid contact tracing of any positive case.
Self-isolation and quarantine required.
Schools and workplaces open, and must operate safely.
Physical distancing encouraged.
No restrictions on gatherings.
Stay home if you're sick, report flu-like symptoms.
Wash and dry hands, cough into elbow, don't touch your face.
No restrictions on domestic transport – avoid public transport or travel if sick.
This article was first published on nzherald.co.nz and is republished here with permission.