Director Joel Schumacher passes away at the age of 80
Publish Date

Tuesday, 23 June 2020, 10:34AM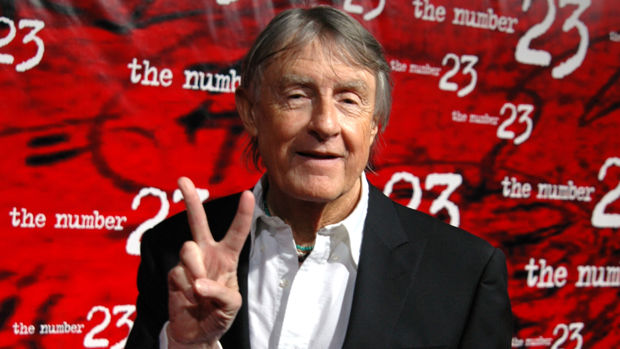 Joel Schumacher, the director who brought us St. Elmo's Fire and the Batman franchise, has died at the age of 80.
A representative for the filmmaker said he passed away on Monday in New York after a year-long battle with cancer.
"Filmmaker Joel Schumacher, director of such films as St. Elmo's Fire, A Time To Kill, The Client and Tigerland, passed away quietly from cancer in NYC this morning after a year-long battle," his rep said in a statement to E! News.
"He will be fondly remembered by his friends and collaborators."
Prior to directing, Schumacher worked as a costume designer on Woody Allen's Sleeper and Paul Mazursky's Blume in Love, before gaining recognition by writing the screenplays for Sparkle, Car Wash and The Wiz.
It wasn't until 1981's The Incredible Shrinking Woman that he made his film directorial debut.
In 1985, he shepherded the Brat Pack - made up of Rob Lowe, Demi Moore, Emilio Estevez, Judd Nelson, Andie MacDowell and Ally Sheedy - to the big screen in St. Elmo's Fire.
He followed it up with the 1987 vampire horror comedy The Lost Boys.
However, he was best known for his affiliation with the Batman franchise, directing Batman Forever and Batman & Robin in the 1990s, which saw Val Kilmer and George Clooney as the famous DC comic book hero, respectively.
More recently, the late filmmaker directed the movie version of the musical The Phantom of the Opera and a few episodes of the Netflix drama House of Cards.
Schumacher is also credited with boosting the careers of stars like Julia Roberts, Michael Douglas, Kiefer Sutherland, Matthew McConaughey and Colin Farrell by giving them major roles in his films and launching them into stardom.