Dominic Cooper shares disappointing update on the third Mamma Mia film
Publish Date

Wednesday, 13 April 2022, 6:11PM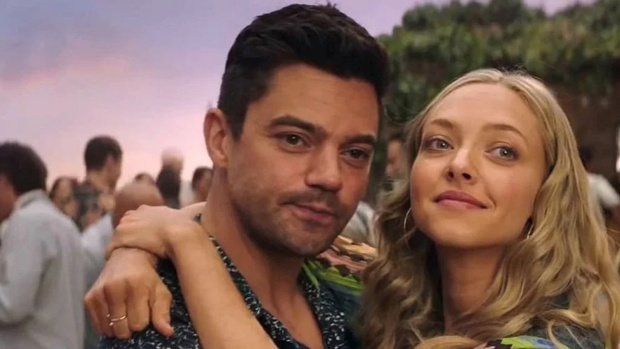 While Dominic Cooper is keen to become a dancing king again, we have some disappointing new ABBA fans ...
In a new interview with Collider, the 43-year-old actor - who played Amanda Seyfried's Sophie's husband Sky in the Mamma Mia! films - was asked if there was an update on the making of the much-anticipated third film.
To which he responded that he texted the film's producer after hearing ABBA's brand new album, Voyage, before stating "who knows?"
He said: "I was relieved to hear they'd (ABBA) written a new album ... Because it's true, with how wonderful and how different something like that is, and the joy that brings to people ...
"I don't know. I did send out a text to the producer, immediately when that album got so well reviews and I'd heard a couple of the songs. I was like, "That's phenomenal! They're doing some new music again! Excellent!'"
He continued: "But who knows? I don't know. The last one took 10 years to come around. In 10 years' time, I don't know what I'm gonna look like, so I don't know whether anyone would that in 10 years' time, if I'm still around."
READ MORE:
• ABBA to release new music for the first time in 35 years!
• Björn Ulvaeus says ABBA are closer than ever since coming together to record new music
While the fate of the third film remains entirely unknown at this stage, with the global pandemic seemingly having delayed any further development on the project, Judy Craymer - who produced the feature films Mamma Mia! and Mamma Mia: Here We Go Again!, as well as the original West End musical - has always thought of Mamma Mia! as a trilogy.
She also revealed she would love the entire original cast - including Cher, Streep, Christine Baranski, Amanda Seyfried, Colin Firth, Julie Walters, and more - to return for a third film.
Both Mamma Mia! films were huge box office hits, with the 2008 film and its 2018 sequel earning just over $1billion worldwide between them.
Craymer created Mamma Mia! after securing the rights to ABBA's music following her working relationship with Benny Andersson and Björn Ulvaeus on Chess.
The show premiered in 1999 and has since played in more than 40 countries.
We'll be here waiting with our dancing shoes on!