Elizabeth Hurley is being slammed over the 'revealing' dress she wore to her son's 16th birthday
Publish Date

Tuesday, 17 April 2018, 2:53PM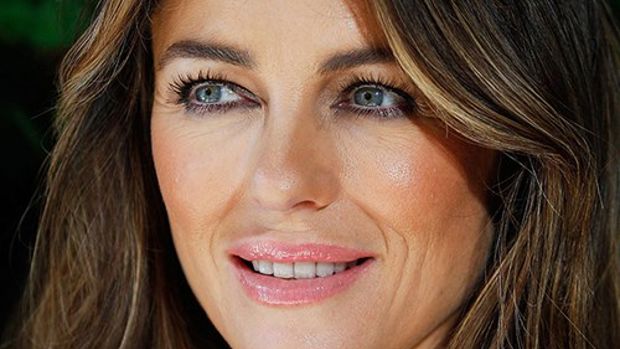 Elizabeth Hurley has long been known for showing off her incredible figure in scantily-clad photo shoots, but it seems fans are unimpressed by the 'Austin Powers' star's choice of dress for her son's 16th birthday party.
Taking to Instagram, the 52-year-old shared a mother-and-son photo with her followers to mark Damian's birthday.
In the picture, Elizabeth can be seen wearing an embellished dress with a deep plunging neckline, while her son dons a floral-print blazer.
She wrote: "Happy Birthday to my little prince @damianhurley1. The light of my life for the last 16 years."
But the British actress has been slammed over the revealing dress, with many questioning whether her outfit was appropriate or not.
Some fans have called the dress "disgusting", "embarrassing" and "inappropriate".
One wrote: "Creepy showing off at your son's birthday. Cover up you're a mum."
"Holy cow. Why wear any clothes at all? Tacky in front of your son," added another.
"You're too beautiful of a woman to have to show your body like that. This photo is a shame," more chimed in.
A fourth asked: "Does he still breast feed? If not, COVER THEM UP!! He your teenage son!"
While another said: "I would be so mad at my mum."
However, others supported Elizabeth.
"You look amazing. A lot of people are jealous," said one user.
Another said: "Damn haters! LOL! She worked hard for her physique, let her wear anything she wants."
"This is what people are upset about!? Ha!!! All I see is a BEAUTIFUL woman!" wrote a third.
The 'Gossip Girl' actress has previously spoken out about her sexy pictures, saying her teenage son doesn't mind.