Elton John announces new album of collaborations made in lockdown
Publish Date

Thursday, 2 September 2021, 3:55PM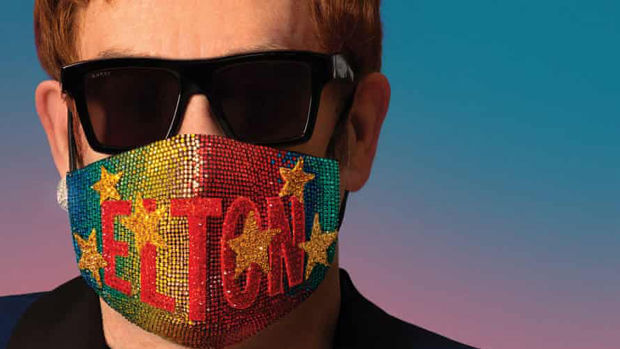 While countries around the world have been going in and out of lockdown, musicians have had to find new ways to entertain themselves while being unable to tour.
But not Sir Elton John.
Instead, the legendary singer spent his time in lockdown working on a new album!
Announcing the exciting news today, the 72-year-old revealed the album will feature collaborations with artists from several generations and genres, including Dua Lipa, the late Glen Campbell, Nicki Minaj, Miley Cyrus, Stevie Nicks, Stevie Wonder and more.
The Lockdown Sessions - which is a collection of 16 songs recorded with an array of A-list guests who contributed remotely or while maintaining social distancing - will be released on October 22.
Elton said the album pushed him into a very unfamiliar musical territory, dipping into hip-hop, country and electronic dance music - sometimes in the same song.
"Some of the recording sessions had to be done remotely, via Zoom, which I'd obviously never done before," he said in a statement announcing the album.
"Some of the sessions were recorded under very stringent safety regulations: working with another artist but separated by glass screens.
"But all the tracks I worked on were really interesting and diverse, stuff that was completely different to anything I'm known for, stuff that took me out of my comfort zone into completely new territory."
He continued: "I realised there was something weirdly familiar about working like this.
"At the start of my career, in the late '60s, I worked as a session musician. Working with different artists during lockdown reminded me of that. I'd come full circle: I was a session musician again. And it was still a blast."
The opening track with Dua Lipa, 'Cold Heart' (PNAU Remix), was released earlier this month.
We can't wait to hear the full album!