Elton John shares heartfelt message to fans following concert cancellations
Publish Date

Wednesday, 18 March 2020, 5:33PM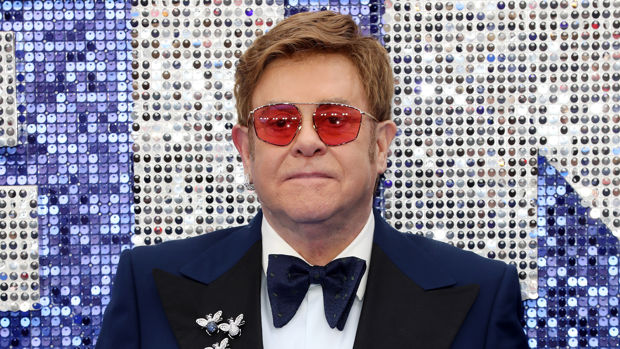 Sir Elton John is urging his fans to stay at home amidst the coronavirus pandemic.
The legendary singer has just cancelled a slew of concerts on his Farewell Yellow Brick Road tour through to May, following concerns over the spread of the deadly virus.
To break the news to his fans, Elton took to social media to share a video in which encouraged his fans to spend time at home with loved ones and take precautions to stay safe.
"Unfortunately, as all of you know there has been this awful pandemic called coronavirus which is extremely worrying and extremely dangerous if we don't take precautions," he told fans in the clip.
"So because of that, I'm having to reschedule all of my shows between March 26th and May 2nd.
"I've had to take expert advice on this and cancel these shows because your health and safety is so much more important than coming to a concert for the time being."
He continued: "So, I would encourage you to stay at home, do what everyone tells you to do, spend time with your loved ones, take precautions because I want you all to be as safe as possible.
"And I will see you in the future. I don't know when, but I will definitely see you.
READ MORE:
• This 1991 video of Rowan Atkinson hilariously interviewing Elton John has gone viral
• 14-year-old stuns with her cover of Elton John's 'Goodbye Yellow Brick Road' on America's Got Talent
"I'm dying to resume the tour, I'm dying to see all of you ... when it is safe and when we can all enjoy ourselves together.
"Until then, I give you all my love."
Alongside the video, the Oscar-winner wrote: "The health of my fans is of the utmost importance to me, so I have made the decision to reschedule my upcoming #EltonFarewellTour shows between March 26th – May 2nd.
"Stay safe and look after each other. I love you all xx."
The 72-year-old performer says the 19 dates will be rescheduled and ticketholders will be alerted to the new dates when they are announced. Original tickets will be honoured at the rescheduled performances.
The tour is scheduled to resume on May 22 all the way through next January.
John is the latest artist to cancel or postpone an upcoming tour as the coronavirus has swiftly wreaked havoc on the live music industry around the world.