Fleetwood Mac's Stevie Nicks is turning their hit song 'Rhiannon' into a movie
Publish Date

Friday, 8 May 2020, 5:56PM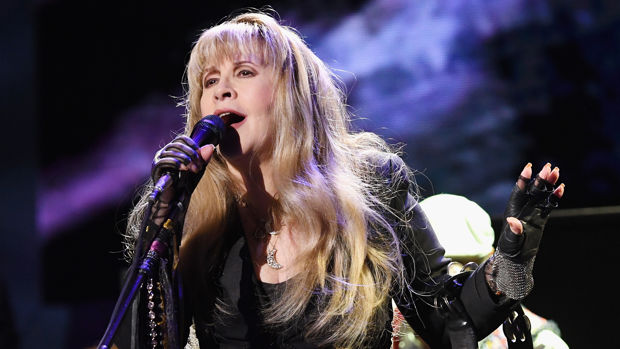 While most countries around the world have gone into lockdown, celebrities are taking their boredom to social media - much to the pleasure of their fans.
But not Stevie Nicks.
Instead the legendary songstress is spending her time in lockdown working on a movie inspired by Fleetwood Mac's seminal 1975 hit 'Rhiannon'.
Speaking to Rolling Stone, the singer revealed that working on the movie was always going to be her priority, keeping her 2020 schedule free after the band finished touring last year.
"Last year, I made a pitch to everybody that when this Fleetwood Mac tour is over, I'm taking next year off because I want to work on my Rhiannon book/movie," she said.
Nicks was inspired to write the song after she picked up a "stupid paperback" off the couch in a friend's house in 1974.
It was a Mary Leader book called Triad: A Novel of the Supernatural and was all about this girl who becomes possessed by a spirit named Rhiannon.
"I've got to write something about this. So I sat down at the piano and started this song about a woman that was all involved with these birds and magic," Nicks shared.
"I come to find out after I've written the song, that in fact, Rhiannon was the goddess of steeds, maker of birds. Her three birds sang music, and when something was happening in war you would see Rhiannon come riding in on a horse."
READ MORE:
• Stevie Nicks and Keith Urban perform rocky duet of 'Stop Draggin' My Heart Around' live
• Celebrating 40 years of Fleetwood Mac's 'Tusk': Watch their official video for the song
"This is all in the Welsh translation of The Mabinogion, their book of mythology. When she came you'd kind of blackout, then wake up and the danger would be gone, and you'd see the three birds flying off and you'd hear this little song. So there was, in fact, a song of Rhiannon. I had no idea about any of this," she continued.
"But my story was definitely written about a celestial being, I didn't know who Rhiannon was, exactly, but I knew she was not of this world," she said.
In 2019, Nicks made music history, as she became the first woman to be inducted into the Rock and Roll Hall of Fame twice.