Hilary Barry hits back at trolls following her chocolate fish vaccine incentive
Publish Date

Thursday, 7 October 2021, 10:03AM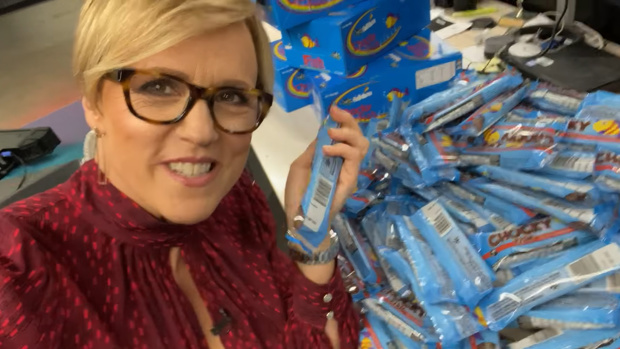 We all know Hilary Barry isn't one to shy away from controversy - especially when it comes to anti-vaxxers.
After spending last weekend encouraging Kiwis to get the Covid-19 vaccine, by promising a sweet incentive - a chocolate fish - for people who got their first jab, it appears the message hasn't gone down too well with some.
Taking to social media last night, the much-loved presenter shared screenshots of comments from angry anti-vaxxers telling her to "stop bribing people to get the death jab".
"Ever wondered why more high profile people don't put their hands up and declare themselves pro-vaccine?" she wrote on Twitter.
"Here's a snapshot from just the last hour. Can't be stuffed hiding their names anymore."
The comments she shared called her a "cow", "disgusting", and a "muppet" for encouraging her viewers to get the vaccine.
Earlier this year, Barry was cleared by the Broadcasting Standards Authority for breaching its standards after anti-vaxxers complained about her comments on the safety of the Covid vaccine on an episode of Seven Sharp.
The viewer's complaint alleged that Barry's comments "breached the good taste and decency, discrimination and denigration, balance, accuracy and fairness standards, by suggesting the vaccine's safety was almost without question, and denigrating those with a different view".