Kenny Rogers' 'The Gambler' TV film series is set to get a reboot
Publish Date

Friday, 19 June 2020, 10:25AM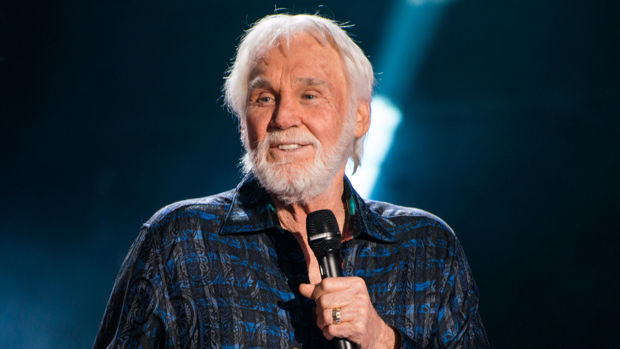 While it has been three months since the music world lost Kenny Rogers, we have some exciting news for his fans.
Shout! Factory has just announced it has closed a worldwide multi-year distribution deal to reboot ten of the late country music legend's 10 films, including all five in The Gambler TV movie series.
As part of the deal, Shout! Factory will be able to reboot the franchise to tell new tales of thr card-playing, adventure-seeking character Brady Hawkes, which Rogers played over a span of fourteen years.
"As far as legacies go, The Gambler is a doozy," said Brent Haynes, Head of Original Content Development at Shout! Factory.
"We are thrilled to be working with Kenny's estate on this series. This is the kind of nostalgic, feel-good storytelling that is built into Shout!'s DNA."
READ MORE:
• Kenny Rogers' haunting final recording 'Goodbye' has been released
• Keith Urban and Nicole Kidman pay tribute to Kenny Rogers with beautiful cover of 'The Gambler'
Shout! Factory founders and CEOs Bob Emmer and Garson Foos added: "Kenny Rogers captivated fans worldwide with his distinctive voice, heartfelt performances and storytelling.
"He was a unique, multi-talented artist. The Gambler movie series and his films have already proven to be highly popular with fans and viewers over the years. We're thrilled and honoured to bring these beloved films out through Shout!'s global entertainment distribution channels.
"We're also honoured and excited to develop a new series based on The Gambler intellectual property."
In addition to The Gambler movies, the deal also includes the theatrical rights to the Rogers-starring movies Coward of the County (1981), Wild Horses (1985), MacShayne: Winner Takes All (1994), MacShayne: The Final Roll of the Dice (1994) and Rio Diablo (1993).
Rogers died on March 20 from natural causes. He was 81.