Kiri Allan shares update as she undergoes chemotherapy treatment for stage 3 cervical cancer
Publish Date

Tuesday, 20 April 2021, 11:32AM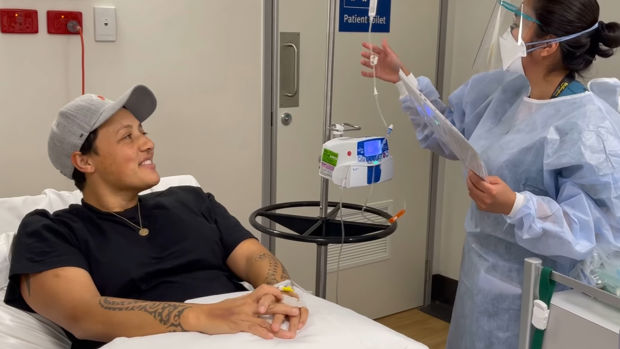 Labour MP and Minister for Emergency Management Kiri Allan has entered week two of treatment following her diagnosis with stage 3 cervical cancer earlier in the month.
In a video update posted online yesterday, there were plenty of smiles, laughs and waiata as Allan received chemotherapy.
When she shared the news of her diagnosis, Allan said people's first question often was: "Is there anything I can do?"
"My answer now is yes. Please, please, please - encourage your sisters, your mothers, your daughters, your friends - please #SmearYourMea - it may save your life - and we need you right here."
Allan received a flood of messages of support following the news of her diagnosis.
She has also been praised by The Cancer Society for bravely speaking out about it and for encouraging other women to get regular screenings.
We're wishing her all the best with her treatment.