Lifetime announces Prince Harry and Meghan Markle will be the subject of a new film
Publish Date

Tuesday, 12 May 2020, 5:20PM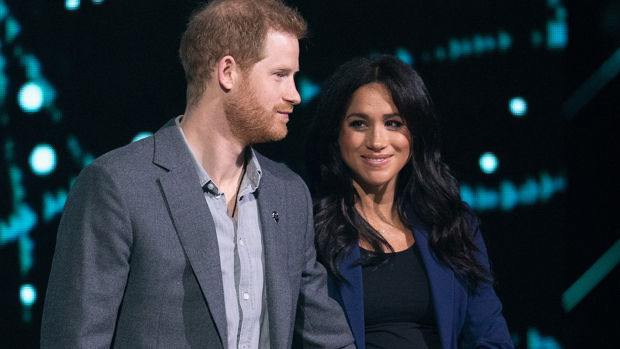 Lifetime has announced a feature film covering Prince Harry and Meghan Markle's royal exit is on the way.
The film, which currently has the title Harry & Meghan: Escaping the Palace, will be the network's third instalment in a series of movies about the couple's life together.
According to a press release, the new film will chronicle "the couple's controversial conscious uncoupling from the crown, after the birth of their son Archie."
"The movie details the struggles of the new parents and unique challenges of being part of the royal family, which ultimately led Harry and Meghan to give up their royal ties to forge a new life on their own terms," the press release read.
READ MORE:
• Happy 1st birthday Archie! Here are the most adorable photos from the royal baby's first year
• Prince Harry and Meghan Markle fans get update on baby Archie ahead of his first birthday
The couple shocked the world on January 8 when they revealed on Instagram that they were going to step back as senior royals, become financially independent, and split their time between North America and the United Kingdom.
While casting and a release date have not yet been announced due to the Coronavirus pandemic, it is unlikely the film will star actors who appeared in the previous instalments.
Parisa Fitz-Henley and Murray Fraser played Meghan and Harry in the first biopic, Harry & Meghan: A Royal Romance, which explored how the couple's relationship blossomed from their first date in 2016 to their engagement in November 2017.
Tiffany Smith and Charlie Field took over the royal roles in the second movie, Harry & Meghan: Becoming Royal, which detailed the events immediately leading up to Harry and Meghan's wedding in May 2018 and their first few months as husband and wife.