Meghan Markle's estranged father Thomas hits out again claiming she has "insulted" the Queen
Publish Date

Friday, 6 March 2020, 10:08AM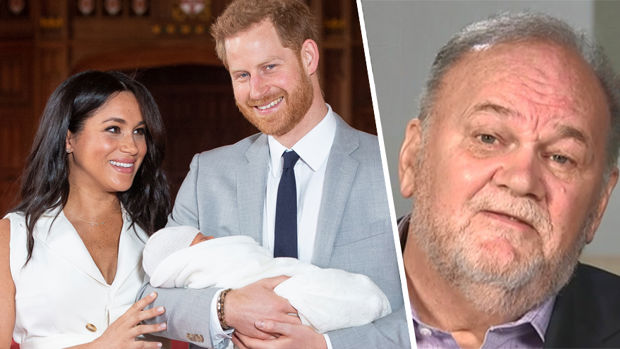 Meghan Markle's estranged father Thomas Markle had been keeping a low profile for a few months now ... that was until the Duke and Duchess of Sussex announced they would be stepping back as senior members of the royal family.
The 75-year-old former lighting director has spoken for the third time since the news broke, accusing his daughter and her husband of "insulting" Queen Elizabeth.
Thomas - who hasn't seen his daughter since before she married Prince Harry in May 2018 - told TMZ he is very "upset" with the couple following their public statement last week which took a swipe at Prince Harry's grandmother when they agreed they would not use Sussex Royal in their branding.
Thomas said: "I'm very upset with Meghan and Harry right now. I don't think they have the right to use the word Royal.
"I don't think they have a right to speak to the Queen in the way they have spoken to her, I think it's an insult to the Queen and to the British people."
READ MORE:
• Prince Harry and Jon Bon Jovi recreate The Beatles' famous Abbey Road crossing photo
• The Queen has banned Prince Harry and Meghan Markle from using 'Sussex Royal' name
Thomas went on to claim that his daughter has a history of "dumping" those around her.
He added: "My daughter dumped me one day before she got married, she has dumped my family, she has dumped Doria's family, she has dumped every family and now she is dumping the British family."
Thomas' scathing comments came following the announcement the Canadian government will be cutting the Sussex's publicly funded security in the "coming weeks," after their decision to step down.
The Canadian government traditionally covers the costs of police protection when world leaders and royals visit the country and have been doing so "intermittently" since the couple and Archie moved into a $14 million mansion on Vancouver Island in November.
However, as the pair step back from their roles as senior royals, Canada's Public Safety Minister said the Royal Canadian Mounted Police will stop paying for their security.
The 38-year-old former actress has been estranged from her father since he famously skipped her and Prince Harry's wedding last May amid fallout stemming from the staged photo scandal and him repeatedly speaking about the Sussexes to the press.
Harry returned to the United Kingdom last week for his final round of official royal engagements before he and Meghan officially step down on March 31.