Ozzy and Sharon Osbourne tease upcoming biopic
Publish Date

Saturday, 15 August 2020, 2:51PM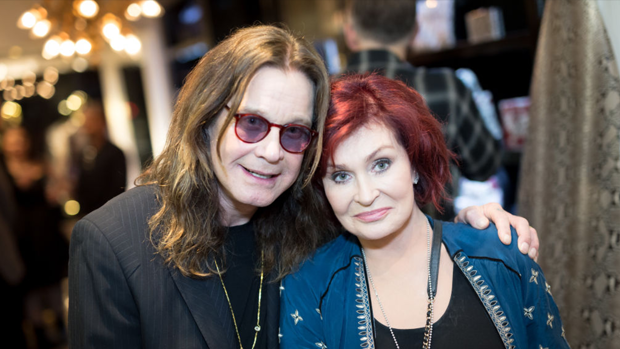 Rockstar couple Ozzy and Sharon Osbourne have teased their latest project, a biopic about Ozzy's life and it isn't a film for the faint-hearted.
The film, which is being produced by son Jack Osbourne's production company, will give insight into the life of Black Sabbath band member Ozzy, including all its ups and downs. 
Jack Osbourne admits the film is still very much in its infancy. 
"We have a writer," Ozzy's son says. "We said to go from 1979 to 1996. I can't say too much, but the film is an active development."
"From what I understand, it's about Sharon and I and our relationship," Ozzy says. "It's how we met, fell in love, and how we married. She's my other half. She grew up a lot with me, and I grew up a lot with her. We celebrated 38 years of marriage just recently."
"I hope it will be a story that everybody can relate to," Sharon says. "You don't have to be a fan of the music, because it's a story about a survivor. No matter what life throws at you, you pick yourself up and you start again. It's just an amazing story of overcoming everything that's thrown at you in your life."
"We don't want it to be squeaky, shiny clean and all of that," Sharon Osbourne says. "It's an adult movie for adults".
Ozzy has frequented the headlines of late as he continues to battle Parkinson's disease with his wife by his side. 
There has been no expected release date for the film, but we're sure it will make for some interesting viewing.