Piers Morgan hilariously goes viral after claims he is the "Bird Lady" from Home Alone 2
Publish Date

Friday, 11 December 2020, 5:55PM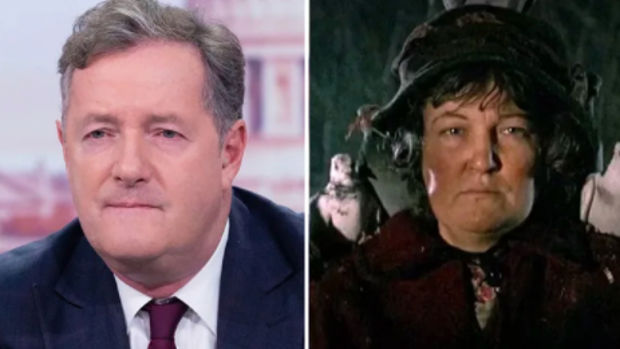 It's the Christmas movie we all love and can't wait to watch each year.
And without a doubt, one of the most iconic characters from Home Alone 2: Lost in New York is the "Bird Lady." 
But recently, fans have noticed an uncanny resemblance between British television personality Piers Morgan and the Irish actress, Brenda Fricker, who played the homeless woman living in Central Park.
This week, the issue was raised by Morgan's Good Morning Britain co-host Susanna Reid.
"Can we just have a look at Home Alone 2 because, frankly, it is the best picture," Reid said on air.
"Lots of people watch Home Alone 2 and wonder if this is you."
To which Morgan strenuously denied.
"Why does this keep coming around? That is not me. I am not the bag lady in Home Alone 2," the 55-year-old said.
To try and prove the pair's facial similarities, Reid unearthed archive footage from a 2018 edition of the ITV show, in which Morgan himself was covered in pigeons.
Morgan was also forced to deny the comparison when his own son, Spencer, mentioned the resemblance on Twitter.
Fricker also starred in The Field (1990), A Time to Kill (1996), and Veronica Guerin (2003).