Prince Harry and Meghan Markle have erected 10-foot security screens around their LA mansion
Publish Date

Friday, 15 May 2020, 7:46PM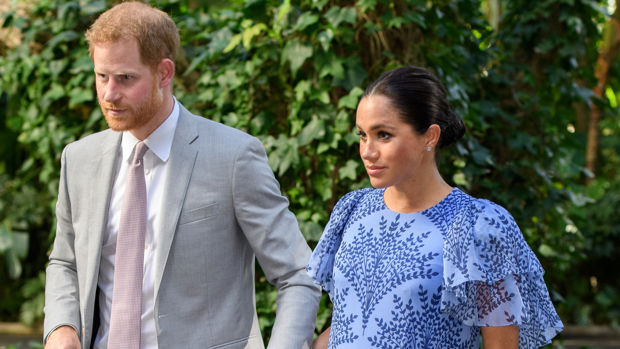 As California has started lifting parts of its lockdown - including opening up the hiking trails in Los Angeles - Prince Harry and Meghan Markle have decided to ramp up their security to ensure their privacy isn't disturbed by curious passersby on the walks near their adopted home.
The Duke and Duchess of Sussex - who are currently living at actor-and-director Tyler Perry's $18 million Tuscan-style villa in a gated community in Beverly Hills - have had 10-foot high screens erected around the back of their mansion.
While hikers using the public footpaths used to be able to look over the luxury property, now the black screens prevent anyone from peering into the sprawling landscaped grounds.
The couple - who have 12-month-old son Archie together - have also installed security cameras all around the property and have beefed up their security patrols, with one guard spotted checking the perimeter.
Their high-tech security camera system uses infra-red technology for night vision for extra reassurance.
READ MORE:
• Happy 1st birthday Archie! Here are the most adorable photos from the royal baby's first year
• Prince Harry and Meghan Markle fans get update on baby Archie ahead of his first birthday
It's believed the couple fled from their rented Vancouver home with Archie back in March, when president Justin Trudeau announced restrictions to the Canadian border as a result of the COVID-19 pandemic.
They're reported to have flown on Tyler Perry's £120million private jet to Bob Hope Airport in LA, with a source telling the site: "It was a well-planned operation that appears to have worked perfectly."