Qantas pilot flying the last Boeing 747 out of Australia draws kangaroo in the sky
Publish Date

Thursday, 23 July 2020, 1:50PM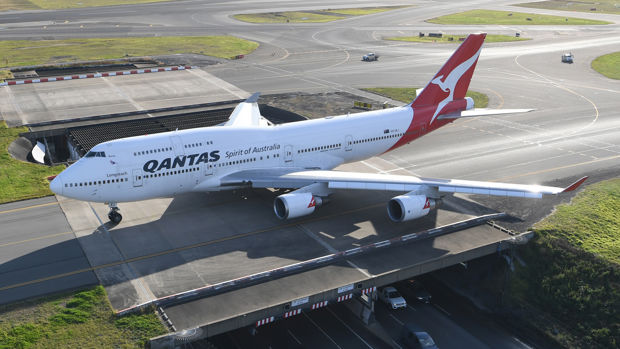 Qantas bid its final farewell to its last Boeing 747-400 yesterday after almost 50 years of service ...
And in true Aussie style, the plane made sure to say goodbye to the land down under with a special salute.
After departing Sydney, the pilot drew the shape of a kangaroo - the airline's famous logo - off the Australian coastline before leaving their skies.
It then continued its journey across the Pacific Ocean bound for Los Angeles and retirement in America.
Flight Radar 24 tracked the memorable flight path on Wednesday night.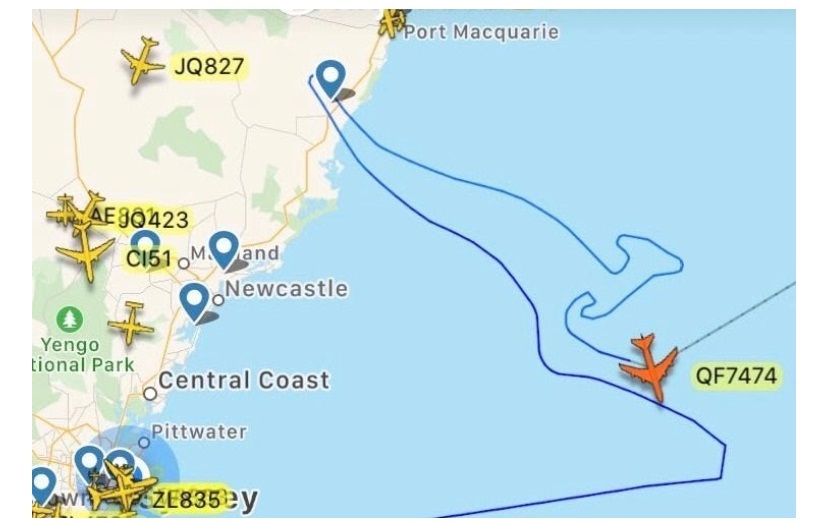 Covid-19 travel restrictions meant there were no passengers on board, instead, the cargo hold is full of freight.
"It's hard to overstate the impact that the 747 had on aviation and a country as far away as Australia," Qantas CEO Alan Joyce said before the plane pushed back for the last time.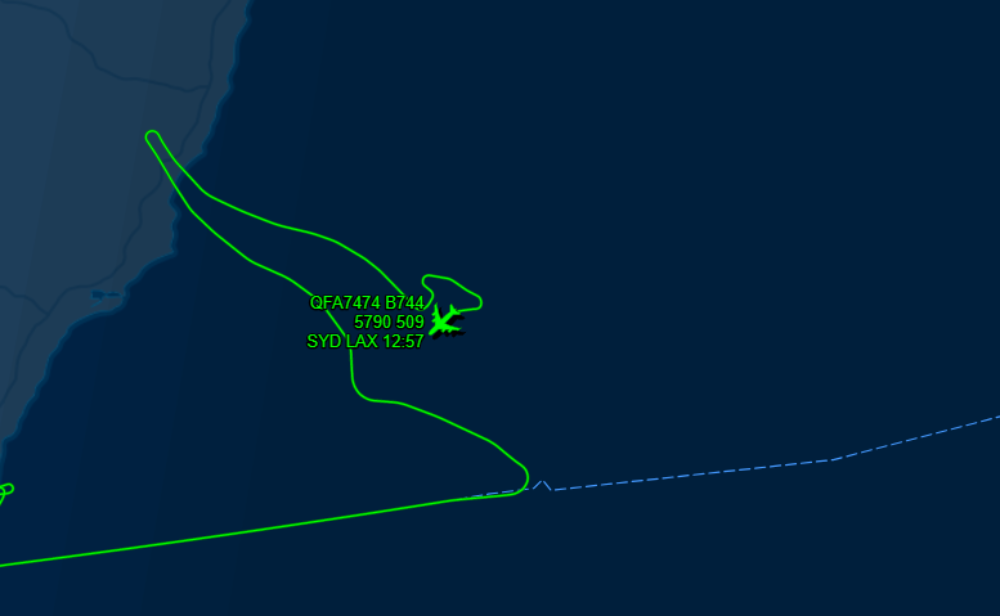 "They have carved out a very special place in aviation history and I know they'll be greatly missed by a lot of people, including me.
"The aircraft made a big difference to Qantas. We couldn't let it go into the desert, to leave Qantas, without one final send-off."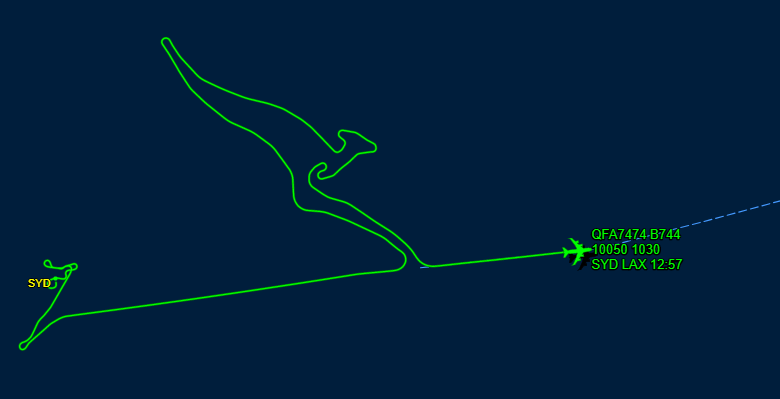 The 747 has been replaced by the 787 Dreamliner and Airbus A350.