Queen's Brian May performs guitar solo for fans for the first time following heart attack
Publish Date

Monday, 15 June 2020, 4:53PM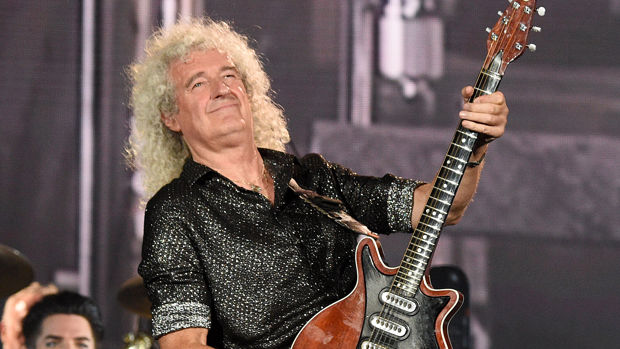 It has been a tough few months for Brian May.
After tearing his gluteus maximus - the main muscle of the hip that forms the buttocks - while gardening during isolation, the Queen guitarist also had a heart attack and had three blocked arteries that he "could have died" from.
But while the rock star has understandably been struggling, he still treated fans to a new video of himself performing for the first time following his health issues over the weekend.
Taking to Instagram, the music legend shared a video of himself playing on his electric guitar.
Alongside the clip, the 72-year-old wrote: "Well, I hesitated to include this as a micro concert.
"But it's the first time I've picked up the guitar for many days of struggling to get there.
"No fireworks - just a first reacquaintance with my 'voice'. So I'm sharing it."
Wearing a Sheer Heart Attack T-shirt - which is the name of a Queen album and song - May continued: "But also I wanted you kind folks to see that I still have a sense of humour in my choice of T-shirts!
READ MORE:
• 13-year-old stuns Queen with her cover of 'Bohemian Rhapsody' on America's Got Talent
• Brian May and Queen surprise Dunedin musician by showing up at his house to play the piano
"Thanks @anneatsaveme for this gem!! To be fair, the shirts were made long before I had my heart attack adventure.
"Anne asked me if she should withdraw them, but I told her it really didn't bother me. Perhaps it was all meant to be! I think she has a few left, if you guys want to join the fun!
"Apologies for the fact that for the last part of this video, my left hand has slipped out of view. I must be out of practice! But at least you can see my right hand! Bri."
We're glad to see you're feeling better Bri!