Robbie Williams reveals he wants his own late-night chat show
Publish Date

Friday, 28 August 2020, 3:56PM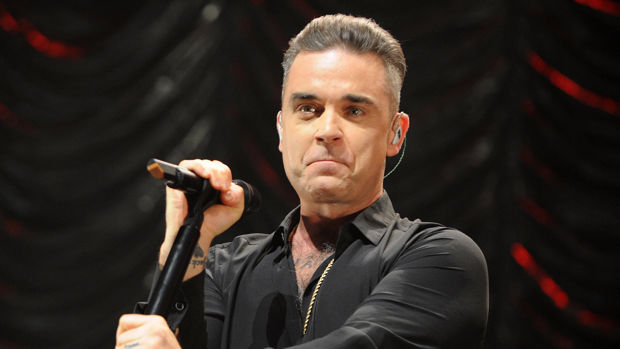 If Robbie Williams has his way, he will be gracing our television screens with his own late-night chat show very soon.
Speaking on his podcast At Home With the Williamses, the father-of-four explained he had come around to the idea of a TV show following his appearance on The X Factor in 2018.
"I would like a big television show. Like a huge franchise. I would like to do a bit of everything," the 'Rock DJ' hitmaker said.
"I would like to get my jollies off with a bit of comedy. Not in like 7.30pm Saturday Night Takeaway kind of way, like a 10.30pm Channel 4 type of way."
READ MORE:
• Robbie Williams records new version of 'Come On Eileen' 38 years after Dexy's Midnight Runners
• Robbie Williams' wife shows off their daughter's incredible musical talents in sweet video
He added: "Like naughty humour. And I would like to have a finger in a pie where I would be 7.30pm on a Saturday night too. Like different shows."
The 46-year-old has also mentioned the possibility of working on other TV projects in the future with Simon Cowell.
"I want to get into TV. I want to scratch my itch. It's going up the rope without a carabiner and without a safety net. I found that out at The X Factor. It was so much fun and so buzzy and so unsafe.
"It was kind of anarchic in its sensibilities where you are literally being judged by millions of people and one syllable out of line can cause an international incident. It is so much fun," he continued.
We think Robbie would make a great late-night chat show host!