Rod Stewart is set to get a biopic about his life
Publish Date

Tuesday, 23 June 2020, 1:49PM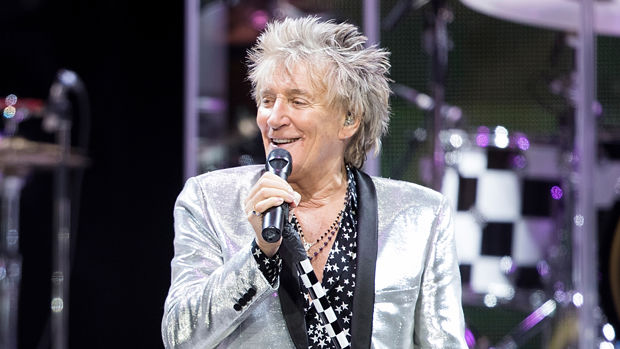 Following the likes of Freddie Mercury and Elton John having their life's story told in feature-length films, Sir Rod Stewart is now getting his own biopic.
The as-yet-untitled movie is being overseen by Rod's long-time manager Arnold Stiefel, who is understood to have already spoken to scriptwriters for the project.
"Rod is delighted," a source confirmed. "His management company is already drawing up plans and has spoken to at least one scriptwriter.
"His management company will organise everything, including the script and the casting, then they'll find a film company to take it on."
The reports come just one month after the rocker admitted he would be "flattered" to have a movie written about his colourful life.
Speaking to BBC Radio 2, the 75-year-old musician also revealed that he believes Welsh Notting Hill actor Rhys Ifans should be the man to portray him.
"Rhys would be a very good idea. [But] he has got to do something with his barnet," Stewart said referencing his scruffy hair.
Ifans, who previously dated Stewart's daughter Kimberley, also has musical experience of his own as a founding member of Welsh band Super Furry Animals.
READ MORE:
• Rod Stewart performs beautiful 'Forever Young' duet with his daughter
• Rod Stewart performs living room concert with daughter Ruby in aid of World Health Organisation
The 'Forever Young' hitmaker went on to note that he's already got the perfect person in line to play him as a boy should the need arise — his 14-year-old son Alastair.
"My son Alastair has offered to play me when I was 14," he said. "There's a remarkable similarity."