Ronan Keating has admitted he's still grieving over his late Boyzone bandmate Stephen Gately
Publish Date

Thursday, 19 November 2020, 5:37PM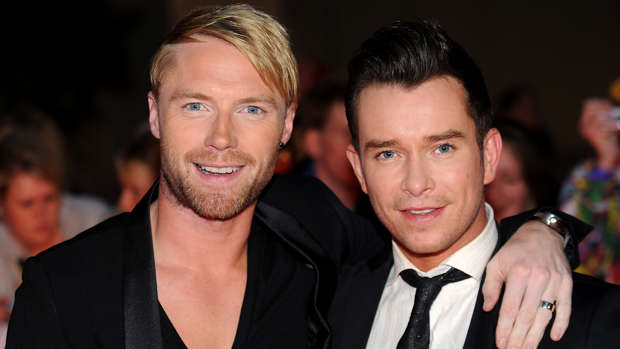 It's still hard to believe it has been 11 years since Boyzone member, Stephen Gately, passed away aged 33 at his holiday home in Majorca.
And now his bandmate Ronan Keating has admitted he will "never" come to terms with Stephen's death.
Opening up about Stephen's passing, the 43-year-old singer said he still finds it hard to believe he's "gone".
He said: "It's awful. It's absolutely hideous. You never come to terms with it, you just try to deal with it and move on.
"It's still hard. I miss him all the time. He was such a great shining light. It's hard to believe he's gone."
Previously speaking about the boyband's decision to split for good, Ronan said: "After Stephen passed, the band really changed. It wasn't the same band anymore.
"And we thought it was the right thing to come back and carry on. But the chemistry was different between us. This just felt like a natural end."
Though Boyzone are no longer together, Ronan still speaks to his former bandmates Shane Lynch, Mikey Graham and Keith Duffy on a regular basis.
"I speak to them all the time. We don't see each other that much at the minute because of Covid, but we always speak to each other," the 'Life Is A Rollercoaster' hitmaker revealed.
Stephen died of a congenital heart defect on 10 October 2009.