The Chase host Bradley Walsh reveals secret long-term health condition
Publish Date

Monday, 12 July 2021, 9:28AM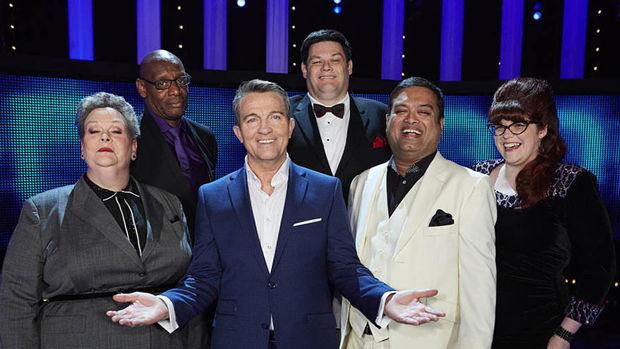 While Bradley Walsh has fronted The Chase for over a decade, he has only just opened up about his long-term health condition, blepharitis.
After fans of the much-loved quiz show recently started commenting on the host's appearance in some episodes, saying his face looked puffy and swollen, Walsh revealed what causes those changes in his appearance.
Speaking on This Morning, the 61-year-old admitted he was diagnosed with the eye condition, which means he needs to take regular medication.
If he goes a single day without taking his tablet, his symptoms become much worse.
He said: "People don't realise I have seriously bad blepharitis.
READ MORE:
• Bradley Walsh left confused after The Chase contestant hilariously rushes off set
• The Chase's Mark 'The Beast' Labbett has split from his wife following secret affair
"I have to take one pill a day for it or I really struggle. I am going to need my eyes operated on at some point to sort it out.
"If I take medication though, I'm fine," he added.
Blepharitis causes the eyelids to become inflamed, with symptoms including red, itchy eyelids that may look greasy and crusted.
A gritty feeling in the eyes is also a symptom.
While the condition is not usually serious, it can't be cured.