The Chase's Anne "The Governess" Hegerty hits out at the new Chaser joining the show
Publish Date

Friday, 27 November 2020, 5:56PM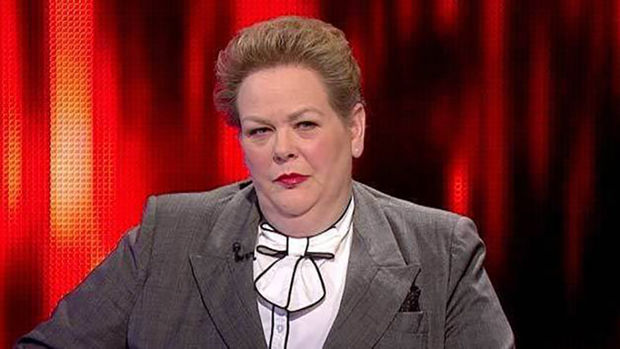 The Chase has just welcomed a new chaser for the first time since Jenny Ryan joined the show in 2015 ... but one person isn't overly happy with the new arrival: Anne "The Governess" Hegerty.
Following Darragh Ennis making his debut as "The Menace" last week, the 62-year-old hit out at having to share airtime with a sixth chaser.
In a new interview with Lewis Nicholls on his YouTube show, Anne was asked: "Are you in support of another chaser on the show?"
Hesitant, Anne replied: "Um, this is a tricky one because a lot of the people, because a lot of the public imagine that we are on the same sort of deal that Hollywood stars were on the 1930s.
"They got paid a salary per month, per year, they were salaried employees at the studio, and the studio would find them things to do.
"That isn't how it works, the chasers and Bradley Walsh, we get paid a flat fee for every show that we do.
"So any show that I am doing is a show I am paid for, and the other chasers aren't, and that applies to all of us.
"If you are going to divide the shows between six, rather than five, do the maths," she concluded.
Darragh - who became a viral sensation when he appeared in the show in March 2017 - was announced as the sixth Chaser in April.