The surprising new title Kate Middleton will be given when Prince Charles becomes King
Publish Date

Tuesday, 16 July 2019, 3:35PM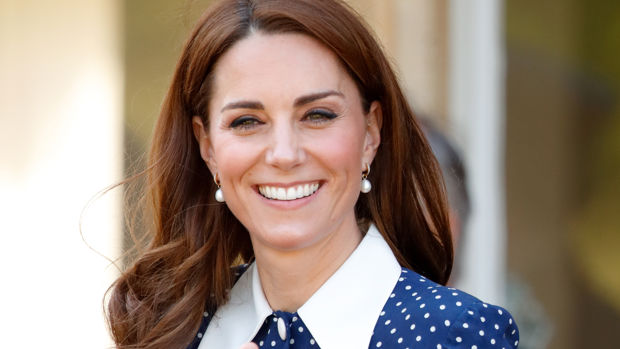 Queen Elizabeth is currently the longest-reigning monarch in British history but, of course, at some point in the near future, the day will come where she will no longer rule.
And when that day comes, several members of the royal family are set to receive some new titles - including a surprising one for her granddaughter-in-law, Kate Middleton.
While her son, Prince Charles, becomes the King of England and his wife, Camilla, Duchess of Cornwall, becomes the Queen Consort, Prince William will obtain the title vacated by his father and become the new Prince of Wales.
Which means that the royal mum-of-three will earn the title of Princess of Wales, a title once held by his mother, Princess Diana - which was last held by her late mother-in-law, Princess Diana.
"If William is given the title by his dad when Charles is king, Kate will be Princess of Wales… simple as that," royal commentator Robert Jobson revealed.
"He will only get it if his father awards him the title. There is nothing automatic about it. Just 21 men have held that coveted rank in history. Charles is the latest having been made it at 10-years-old."
"The title 'Prince of Wales' is one of the great continuities of English and Welsh and, latterly, British, history."
READ MORE:
• Royal biographer reveals what Princess Diana would have really thought of Meghan Markle ...
• Kate Middleton is now being slammed for her Princess Diana tribute at baby Archie's christening
"The bearer of the title is usually the next in line to the throne or heir apparent."
"It is not automatically given, and the title not heritable, either. It is seen as a great honour."
Kate Middleton is not required to use the title, and considering its connection to Diana, she might opt to use a lesser one, like Duchess of Cornwall.
Charles' current wife, Camilla Parker Bowles abstained from taking the title after their marriage out of respect for Diana following her tragic passing in a car accident in 1997.
William will also reportedly inherit Charles' estate worth around £1billion, as well as the title Duke of Cornwall when he steps into his shoes.
Kate's title will change again if William becomes the King of England, becoming Her Majesty Queen Consort Catherine VI.
While Prince George, five, would become the Prince of Wales.