The touching way Prince Harry and Meghan Markle marked Princess Diana's death anniversary
Publish Date

Thursday, 3 September 2020, 10:57AM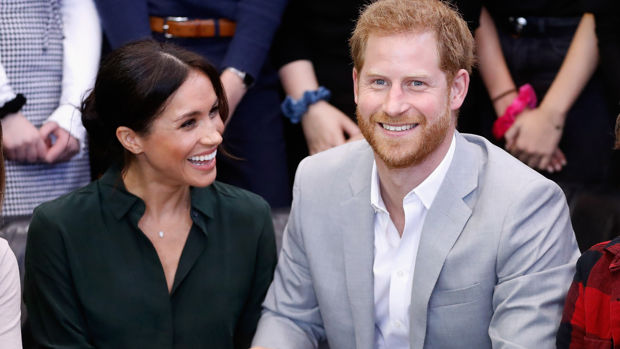 Earlier this week, the 31st of August marked 23 years since the tragic passing of Princess Diana.
And despite being far from the rest of his family in California, Prince Harry made sure to mark the day with a touching tribute.
During a visit to a local Preschool Learning Centre, the Duke and Duchess of Sussex helped the children plant a bed of flowers and vegetables.
As the couple worked with the youngsters to restock their learning garden for autumn, which included planting petunias, California wildflowers, tomatoes, squash and sweet peas, they also gave a subtle — but heartwarming — nod to Diana.
Harry decided to make his own addition to the garden in honour of his late mother, by bringing along some forget-me-not seeds – one of Diana's favourite flowers.
Images of the activity were posted on the official Instagram account of the Assistance League of Los Angeles, an organisation providing childcare to youngsters aged three to five from low-income families.
This isn't the first time the couple has paid homage to his mother.
In the past, Prince Harry has honoured her memory by choosing those same flowers for Meghan Markle's bridal bouquet.
"Prince Harry handpicked several flowers yesterday from their private garden at Kensington Palace to add to the bespoke bridal bouquet designed by florist Philippa Craddock," read a statement from Kensington Palace at the time.
"The spring blooms include Forget-Me-Nots which were Diana, Princess of Wales' favourite flower. The couple specifically chose them to be included in Ms. Markle's bouquet to honour the memory of the late Princess on this special day." 
Harry and Meghan, who moved to America with son Archie earlier this year, have recently bought an £11 million house in the celebrity hotspot of Santa Barbara.