Tony Bennett's wife reveals he's been diagnosed with Alzheimer's disease
Publish Date

Wednesday, 3 February 2021, 3:27PM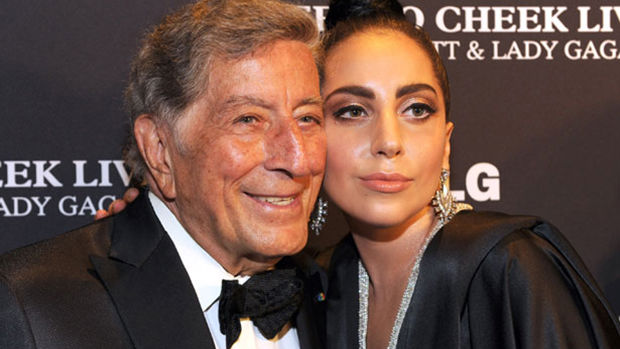 Tony Bennett has been quietly battling Alzheimer's disease for over four years, but he won't let it stop him from continuing to make music.
The legendary jazz singer's wife, Susan Crow, revealed the 94-year-old was diagnosed with the neurodegenerative disease in 2016.
Yet, he still continues to rehearse and twice a week goes through his 90-minute set with his longtime pianist, Lee Musiker.
"He's not the old Tony anymore," Crow - who married Bennett in June 2007 - told AARP The Magazine. "But when he sings, he's the old Tony."
The 54-year-old added that her husband remains happy and had a calm reaction to his diagnosis, in part because he "already didn't understand" what was going on at the time.
"He would ask me, 'What is Alzheimer's?' I would explain, but he wouldn't get it," she recalled.
"He'd tell me, 'Susan, I feel fine.' That's all he could process — that physically he felt great. So, nothing changed in his life. Anything that did change, he wasn't aware of."
Bennett gained his first pop success in the early 1950s and enjoyed a career revival in the 1990s.
He continued recording and touring constantly, and his 2014 collaboration with Lady Gaga, Tony Bennett & Lady Gaga: Cheek to Cheek, debuted at No. 1 on the Billboard charts.
Bennett has won 19 Grammy Awards over his long career, including a Lifetime Achievement Award, and has sold over 50 million records.