TVNZ Breakfast's Hayley Holt shows off her growing baby bump while revealing her baby's gender
Publish Date

Wednesday, 15 April 2020, 9:40AM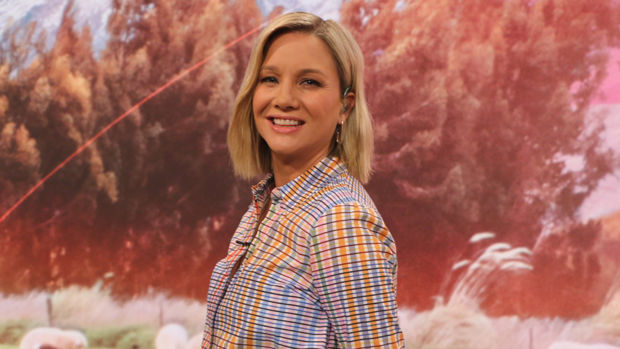 In January, TVNZ Breakfast host Hayley Holt announced the exciting news she's expecting her first child!
And now she has revealed she is having a baby boy!
The 39-year-old TV presenter - who is due in July - revealed the gender of her baby while joining the Breakfast team over Skype to give the crew an update on how her and her baby have been holding up during the lockdown. 
During the chat, Hayley - who has been isolating at her family farm north of Auckland - also showed off her growing baby bump.
Hayley first announced the exciting news she was pregnant live on the morning current affairs show earlier this year after a viewer speculated that she may be pregnant.
She said: "On Monday we had a message from Terry saying, 'hi team, happy New year. I've just tuned in and I'm wondering if I've missed a special announcement. Is Hayley pregnant? Or is it just today's outfit? Her bust and belly look quite full.'
"Now Terry, I am terribly offended," she responded as a joke.
"I'd get angry and I'd send someone over to see you if, in fact, it wasn't true.
"Because yes Terry, I am pregnant," she confirmed.
READ MORE:
• Jenny-May Clarkson helps John Campbell as he suffers an on-air malfunction
• TVNZ Breakfast's Hayley Holt accidentally drops the F-bomb during LIVE broadcast
"I've finally told everybody, which is so awkward.
"I'm so happy because I wanted this for a very, very, very long time and I thought my time was running out and it hasn't."
Breakfast's official Twitter account congratulated the host, sharing a sweet picture of the mum-to-be proudly showing off her growing baby bump.
"Hayley's hapū! Please join us in congratulating Hayley who's expecting her first child later this year #BreakfastBaby," they captioned the post.