Watch the first trailer for the David Bowie biopic Stardust (featuring no David Bowie music)
Publish Date

Friday, 30 October 2020, 11:52AM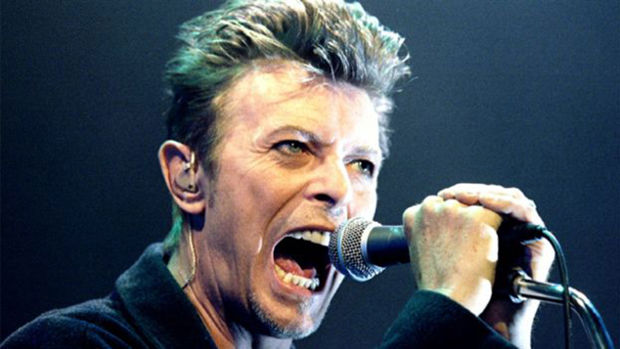 Following the success of Bohemian Rhapsody and Rocketman, a David Bowie biopic is on the way!
Last year, it was revealed Johnny Flynn is set to portray David Bowie in the upcoming feature titled Stardust.
And now we've just had our first proper look at the 37-year-old in character ...
Overnight the first official trailer was released showing Flynn in the monumental role.
The film reportedly follows the rise of Bowie into a superstar, starting with his first tour of America in 1971 — the trip that is said to have inspired the invention of his alter ego, Ziggy Stardust.
The official synopsis for the film reads: "David Bowie is one of the most seminal legends in music history; but who was the man behind the many faces?
"In 1971, a 24-year-old fledgeling David Bowie (Johnny Flynn) is sent to America to promote his newest record, 'The Man Who Sold the World.'
"Leaving behind his pregnant wife Angie (Jena Malone), Bowie and his band embark on a makeshift coast-to-coast promotional tour with struggling Mercury Records publicist Rob Oberman (Marc Maron)."
However, don't expect a Bohemian Rhapsody or Rocketman style film with lots of Bowie music on the soundtrack.
Bowie's son, Duncan Jones, previously revealed that the producers of the biopic did not secure the rights to use his father's music or the approval of his family.
Writing on Twitter, Jones said: "As it stands, this movie won't have any of dad's music in it, and I can't imagine that changing. If you want to see a biopic without his music or the [family's] blessing, that's up to the audience."
And fans are not impressed with the trailer.
Taking to Twitter, a number of viewers shared their less than enthusiastic reactions upon seeing Flynn as Bowie.
"Nope. Just no," one wrote. "You can't have an accent that bad, a film that looks like an American soap opera and you certainly can't have a Bowie film without his music. Probs shouldn't have bothered guys."
The British film was scheduled to premiere at the Tribeca Film Festival in New York but has been delayed due to the coronavirus pandemic.