Facebook Keeps Removing This Picture That Shows A Touching Moment Between A Father And Son
Publish Date

Tuesday, 17 May 2016, 2:41PM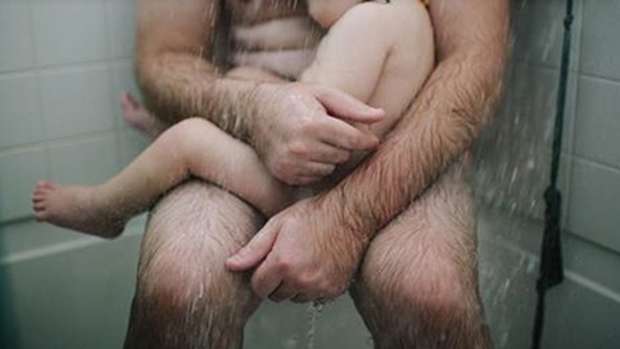 This picture of a Dad cradling his sick son in the shower has gone viral, despite Facebook repeatedly removing it.
Mum Heather Whitten originally shared the picture of her husband Thomas trying to soothe little their young child Fox several years ago.
But it was taken down by Facebook numerous times for "violating" its rules, according to The Sun.
Ms Whitten recently shared the picture again with this text:
Thomas had spent hours in the shower with him, trying to keep his fever down and letting the vomit and diarrhoea rinse off of them both as it came," Ms Whitten wrote.
"It was a powerful moment for us as parents. As I sat in the shower with the two of them I was just overwhelmed with the scene in front of me. This man. This husband and partner and father."
The post has received a huge reaction with 103,000 likes, 19,000 comments and 31,000 shares.
Some people have been positive about the photo:
"I personally got tears in my eyes when I saw the love for your son from his father and I think it's a beautiful picture."
While others deemed it inappropriate:
"Wow!!!!!!! I cannot sit here and believe that people actually agree with this photo...... Completely speechless and the sickest thing I ever saw!"
But Ms Whitten simply thought the moment was too beautiful not to share.
What do you think?