Mum Accidentally Fake Tans Baby
Publish Date

Friday, 31 July 2015, 12:00PM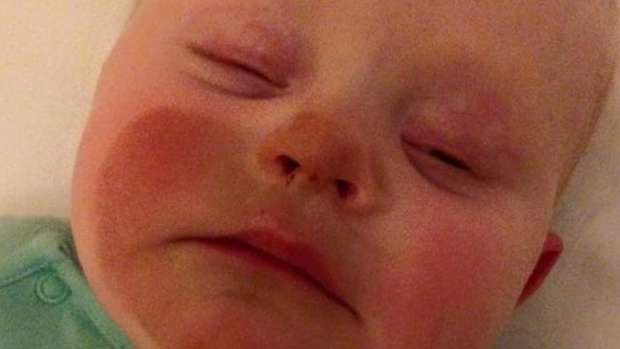 A British mum has learnt the dangers of breastfeeding too soon after a spray tan.
Gemma Colley submitted the image to The Unmumsy Mum Facebook page, showing her little boy with an orange five o'clock shadow around his mouth and nose - a result of having been breastfed a few hours after she had a spray tan.
"From one mum to another, I'd like to let you know about my epic fail of fails," she wrote.
"Yesterday I had a spray tan, a few hours later I breastfed my little boy. Cue 5 o'clock shadow and a very guilty mummy."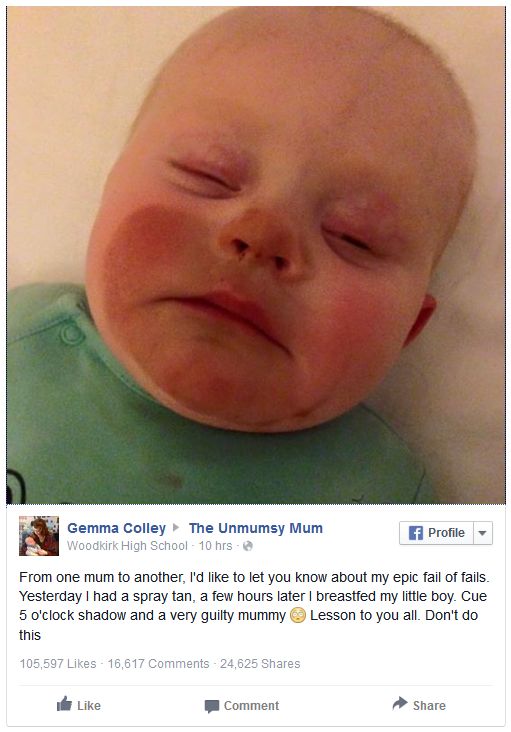 The photo has since received over 70,000 likes and has been shared over 15,000 times - with mostly supportive comments from other mums. Some even had similar stories to tell.
"I love my fake tan and my little girl regularly had a tanned ear from when she had fallen asleep on me.. But this has made my day!" wrote one mother.
Colley later posted a follow-up picture in the comments below, showing her baby the next day with a much less orange face.
"Thanks for all the positive comments," she wrote. "I'm just another mummy trying to shed light on the adventures and misadventures of being a parent."