There's Not Just Red Or White Anymore... Now There's Blue Wine!
Publish Date

Friday, 24 June 2016, 1:11PM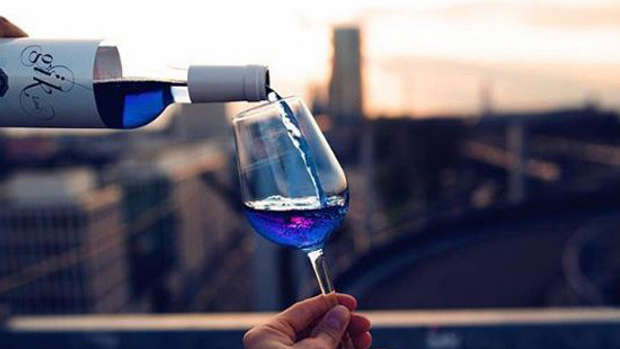 Bored with the red, white and pink options in the wine chiller? A Spanish company may have the solution for you: blue wine.
According to Metro UK, the wine's colour is created with anthocyanin, a pigment found in grape skin, along with some indigo dye.
The company, Gik, created the drop with a food research team from the University of the Basque Country, using a mixture of red and white grapes sourced from vineyards throughout Spain.
The Gik website says they chose blue as it represents movement, innovation and infinity in colour psychology. The hue is also apparently associated with fluidity and change.
Created to appeal to millennials, the Gik wine will be available in the UK, France, the Netherlands and Germany, for the about NZD $16.50 per bottle.