This Stranger's Response To A Crying Baby On His Flight Is The Most Uplifting Thing You'll See All Day
Publish Date

Tuesday, 20 September 2016, 9:12AM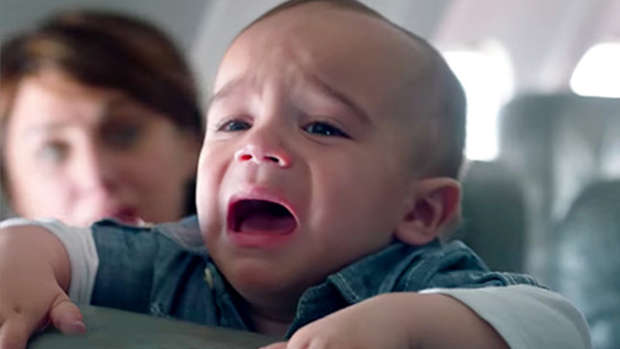 If your baby is crying on a plane, and you see a stranger walking towards you, you probably assume the worst...
Monica Nelson, who is pregnant with her second child, was extremely nervous about traveling from Minneapolis to Atlanta with her 20-month-old son Luke. Well aware that Luke would get restless, she assumed that she was in for an exhausting ride, and worried about how her fellow passengers would react.
She never, ever saw the reaction of the man who sat beside her coming - as he offered to help by walking Luke up and down the aisle and soothing him to sleep! Nelson learnt that the man – whose name is Reid – also has a son named Luke.
"It was such a relief because I was a little worried traveling with him without my husband there to help out, I'm still very grateful — he was so kind."
Andrea Byrd, another passenger on the plane, witnessed the incredible act of kindness and decided she just had to capture the beautiful moment and share it with the world.