Top 5 ways to not get sick this winter!
Publish Date

Wednesday, 9 May 2018, 10:29AM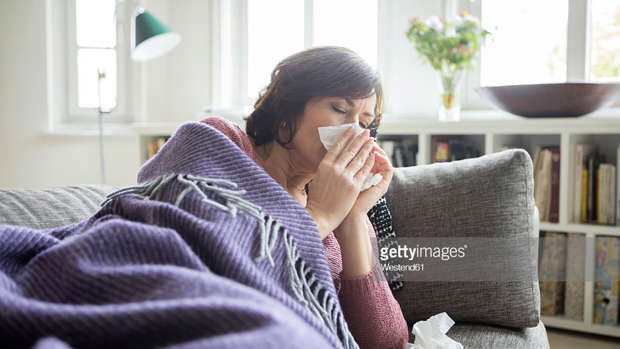 Now that's it getting colder that means that the cold and flu season is approaching us. The flu jabs are in full swing but if that's not your style then we have got your back. This morning we asked what your home remedies were for preventing or getting over the flu and we had some awesome responses. So we've decided to share our top five with you.
1. Vitamin C: Vitamin C plays an important role in your body and it's not just good at preventing colds! Along with limes, oranges, and grapefruits, lemons are a good source of vitamin C. Adding fresh lemon juice to hot tea will reduce phlegm when you're sick. A cold lemonade may also help, but make sure it's home made. Your immune system needs vitamin C to help it fight all the nasty bugs your body can pick up so make sure you load yourself up with vitamin C to have the best chance at beating a cold.
2. Manuka Honey: Our very NZ product is one of the BEST was to knock off a cold. Manuka contains healing properties that can't be found in other types in honey, which makes it extremely effective in helping you prevent yourself from getting sick and helping get rid off your colds and bugs.  The magic in Manuka is Methylglyoxal (MGO) which has special antibacterial effects which help alleviate the cause of a range of cold and flu symptoms such as blocked sinuses, sore throat and coughs.
3. Hot Showers: One of the easiest ways to feel better when you have a cold is to have a hot shower with plenty of steam as it helps moisturise your nasal passages and relax you, especially if you're feeling dizzy. This one is well tested and trust us, you'll feel 10x better.
4. Salt Water: A Salt Water gargle is really effective at helping killing the bugs in your throat and brings temporary relief. It also helps with the mucus in your throat and is really effective at clearing it out. Try a teaspoon of salt dissolved in warm water, four times daily. 
5. An Extra Pillow: A comfy solution to clear your nasal passages so you have more of a comfortable sleep. Try adding an extra pillow on a slight angle at night.
These tricks all sound good to us and we will be giving them a try (especially when some of us are afraid of needles)! So stock up on the salt, honey and all that vitamin C goodness so you can beat the bugs this winter. Let us know if you have any that work for you as well and we'll add them to the list!