Tourist Captures Extraordinary Photo Of Strange Disc-Shaped UFO At Loch Ness
Publish Date

Thursday, 11 June 2015, 2:07PM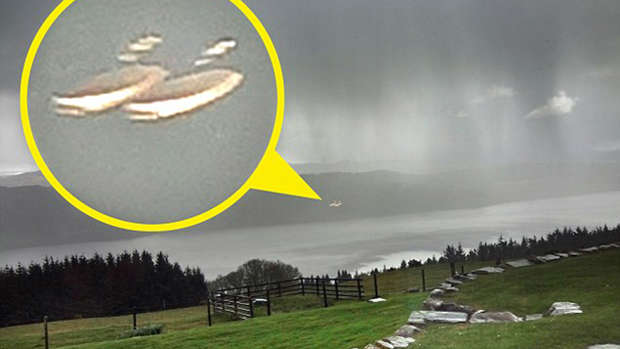 Tourists holidaying next to Loch Ness have captured an extraordinary photo which they claim shows a mysterious creature flying over the lake - and it's not Nessie.

Alan Betts, 48, was on holiday with his wife, Anna, and her parents when his mother-in-law Tatiana captured this extraordinary image of two mysterious disc-shaped objects flying over the famous loch in the Scottish Highlands.

The family from York were staying at a holiday cottage near Urquhart Castle when the unusual shot was taken.

But they did not realise quite how unusual the picture was until Mr Betts and his wife returned home and started looking through their holiday pictures.

The couple were bewildered when they spotted the strange, glowing, white shapes hovering over the loch.

Mr Betts, the director of a refrigeration company based in Bradford, said he was usually 'very sceptical' about UFOs - but he cannot find a rational explanation for the strange picture.