What Was The Mysterious BACKWARD-FLYING Plane Shadow At The French Open?
Publish Date

Wednesday, 3 June 2015, 10:18AM
A strange shadow of what appears to be a plane flying backwards has been confusing viewers watching this year's French Tennis Open.

sbnation.com has unraveled the mystery, revealing that the shadow is created by a camera attached to a wire which runs from one side of the court to the other. It's sponsored by Emirates, which is why there is a model plane mounted atop of it.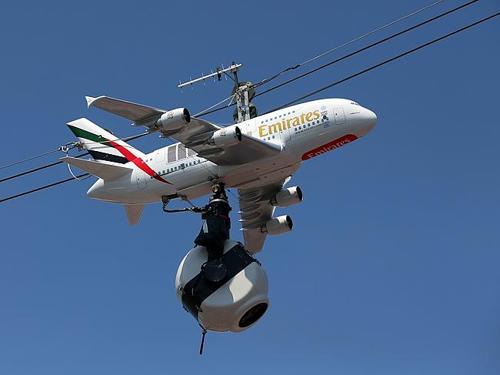 Source: SB Nation