Gross Or Reality? The Breastfeeding Photo Dividing The Internet
Publish Date

Wednesday, 22 April 2015, 12:05PM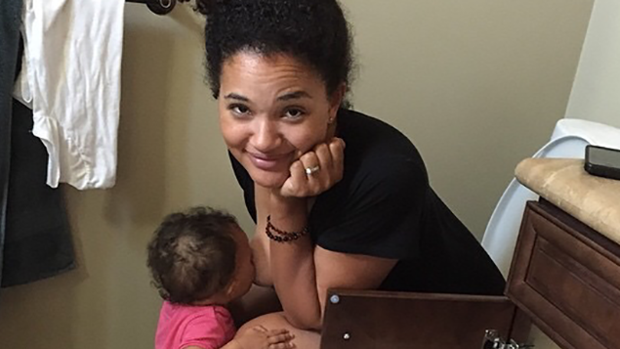 A candid image of a mother breastfeeding her young child while using the toilet has divided parents online, as some argue it's an honest depiction of parenthood, while others have labelled it "disgusting".

The photo shared on the Life of Dad satirical parenting Facebook page shows a mother on the toilet looking up at the camera with a knowing smile, as her child drinks her milk.

The image, intended to boost morale among the ranks of likely exhausted parents who follow the page, was simply captioned "every parent knows this joy".





Many praised the tongue-in-cheek image for revealing the day-to-day difficulties of raising children.

"This pretty much sums up mommy hood," wrote Facebook user Katrina L Pleasant-Wheatley, with over 2,000 others liking her post.

"Peace and quiet on the toilet being nothing more than a memory...we are all in that boat as parents," wrote Life of Dad fan Matt Nagunst.

The most popular response to the image was a photo from a user called Jorge Romo, who shared a photo of a small child trying to hold his hand as he tried to claim a moment of privacy in the toilet.

"Yeah, I know it to! [sic]," Romo wrote.

However, others were less convinced, and called the image "disgusting".

Diana A Vargas wrote: "Disgusting...I'm a mother of 3 and I have never had a mommy moment like this."

Another Facebook user, Bianca Med-Skool Williams, said that she was "all for feeding your child" but argued "why the hell would you feed your child while you're on the toilet. That's disgusting".

But users were quick to defend the woman in the photo, and said they respected her for putting her child's needs before her own.

Facebooker Kathy Charge said: "She puts the baby first...maybe not the best scenario...at least mommy is feeding her...stop the criticism cuz someday you might end up there or a family member... this is true love..and reality".