Sam Wallace shares ADORABLE video of baby Cosette falling asleep in a swing
Publish Date

Tuesday, 27 July 2021, 10:43PM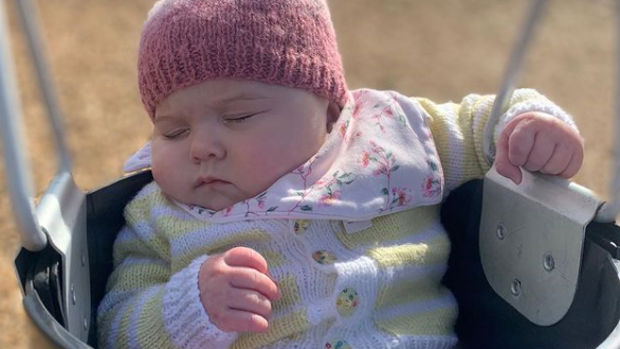 We've all been there - when you just can't fight the sleep monster any longer.
But for Sam Wallace's beautiful baby daughter, Cosette, that moment came while she was in a swing of all places. 
Taking to Instagram, the father-of-three shared an adorable video of the six-month-old struggling to keep her eyes open while being rocked back and fourth.
Alongside the video, he wrote: "Tuesday's are the hardest day off the week.
"So here's a video of a baby falling asleep on a swing!"
He added: "I think we should all attempt to do this today! Go find a swing and have a sleep like Cosette."
Too cute!