1-year-old chef Kobe is the internet's newest culinary star
Publish Date

Wednesday, 20 May 2020, 4:20PM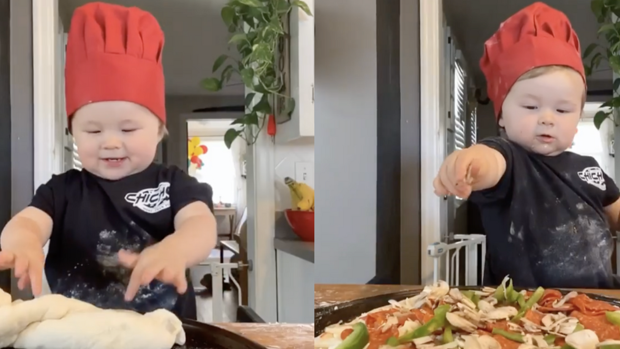 The Food Network better get ready because there's a new celebrity chef on the scene — and he can't even talk yet.
Kobe, a 1-year-old food lover and culinary star known to his fans as "Chef Kobe," has quickly become a very popular presence on social media thanks to his adorable (and practical) cooking videos.
The hands-on chef, who seems to enjoy playing with his food as much as he does eating it, prepares everything from classic comfort foods, like macaroni and cheese and pizza, to decidedly more complex dishes, including lamb chops and Thai beef bowls with basil.
With a little help from his parents, Kobe has quickly amassed a following of 1 million people on Instagram within the last few months. To put that in perspective, chef Jose Andres (whose restaurants have been awarded prestigious Michelin stars) has 514,000 followers. Guy Fieri has 1.4 million followers. I think we have another Jamie Oliver on the rise!