'Dalek' spotted on UK street telling humans to 'stay inside' and 'self isolate'
Publish Date

Monday, 6 April 2020, 3:15PM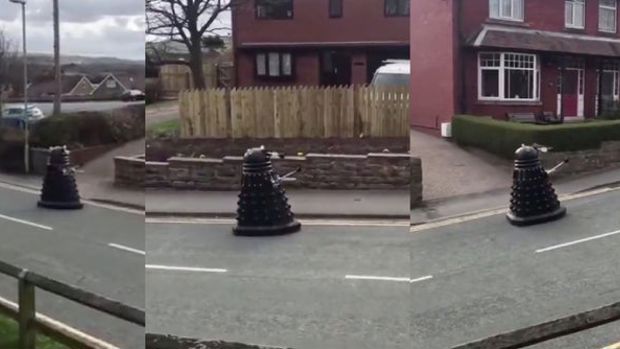 In the mid of isolation, we have seen a lot of new and strange things... celebrities singing, people dancing, a lot of isolation haircut fails. But no one could predict the latest viral isolation video. A Darlek roaming the streets of England. Yes. That is something that has actually happened and was captured by Twitter user Ben and at the time of writing has already been viewed more than 2 million times.
Needless to say, people found it hilarious and a very creative way to get people to stay inside! Others, however, found it terrifying!
It may be terrifying, but it's certainly very effective. If you saw that on the street, there's no way you would risk sneaking out of your bubble, out of fear you could be exterminated!