'Don't have any scissors': Hamilton woman cuts own hair with kitchen knife in a very scary but also hilarious video!
Publish Date

Tuesday, 7 April 2020, 12:49PM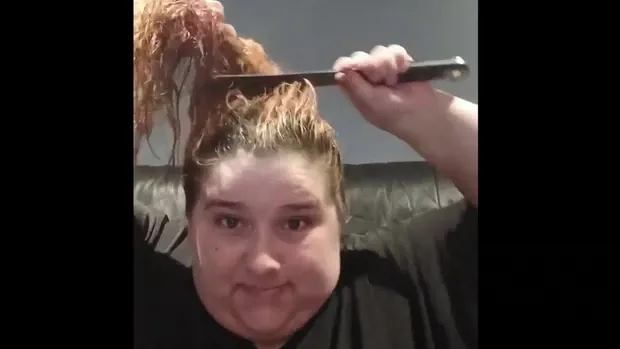 A Hamilton woman has gone to extreme lengths to get a haircut during the ongoing coronavirus lockdown.
Using unconventional and really unrecommended methods, Corrie Loose-Pin Walker brandished multiple kitchen knives in an attempt to give herself a new look.
She reassured those watching that she wasn't actually having a breakdown and that this was a completely sane and appropriate life decision.
When the first knife (a bread knife) was not strong enough, Walker started hacking away with a second knife, seeing an immediate effect, with hair that'd been bleached and coloured over 20 years starting to fall away.
Buoyed by the fact the hair was coming away but struck with a new idea, Walker decided to go with a mullet.
"I understand it looks like trash at the moment because I literally just sawed my hair off with a knife but I am kinda digging it," she said in the video.
The video has been released in the midst of multiple viral isolation hairstyles as people all over the world try to cut their own hair!
Don't try this at home!