Introducing, 'Chat Checkouts', Where lonely individuals can have some quaility time with the cashier
Publish Date

Monday, 17 February 2020, 11:48AM
Loneliness amongst old people is common across the world. According to global studies, more than half of the global population over 55 feel pangs of loneliness in their day to day life. This rising problem struck the people at the Jumbo Supermarket, located in Vlijmen in the Netherlands, who came up with unique ways to counter it. The supermarket has introduced 'Chat checkouts' and 'All together coffee corner'. The idea of both of these initiatives is to get elderly citizens talking, meeting new people and giving them a sense of friendship, family and community. With a group of local volunteers dedicating their time to chatting with the elders, doing the small chores, and offering to help them shop, the project has seen nothing but success.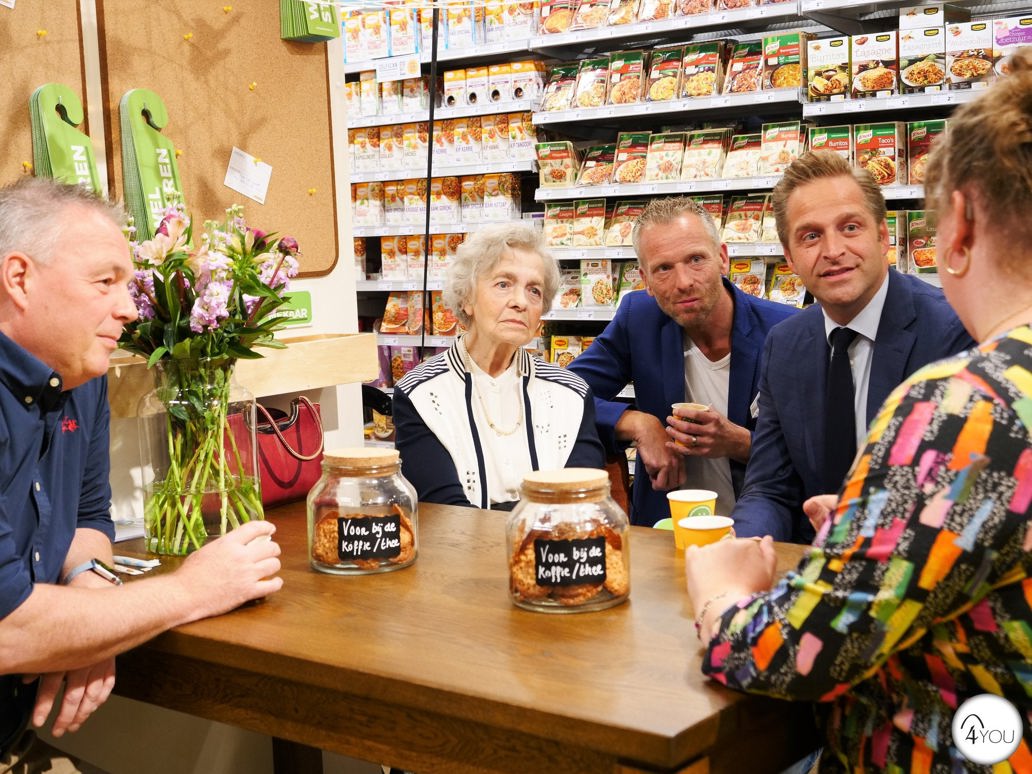 Inside 'All together coffee corner'
According to Alexander Van Weert, who came up with the idea, the motive of the place is to nudge people to look after each other. Volunteer Liesbeth Geveling is a weekly visitor and often goes shopping with Christien Smits. They chat over cups of coffee and have become really good friends. The general attitude of the people working in the supermarket industry is to maximize profit while cutting down costs. The Jumbo moves against the current by not pushing the customers towards self-service and extending a helping hand instead. A lot of old people are not tech-savvy and need patient assistance, which they find at The Jumbo.