WATCH: Man Marries his Cat for "Charity"
Publish Date

Wednesday, 3 June 2020, 1:50PM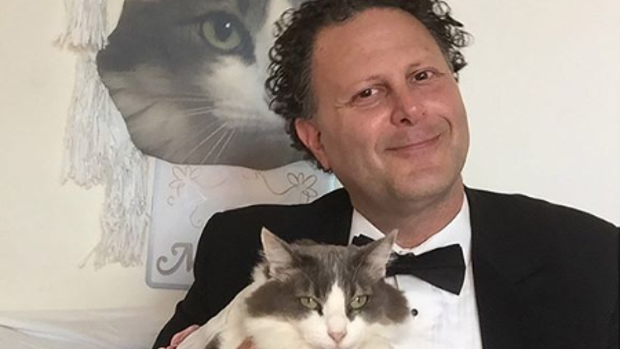 A Californian man has taken Quarenteen boredom to the next level by Marrying his Cat. His name is Scott Perry and he obviously loves his cat (like more than a friend even). He adopted his beloved feline companion from the Los Angeles' Best Friends Animal Sanctuary back in 2015. For those counting, that's five years of commitment. 
Sure, the whole thing is pretty funny and strange. But the marriage was actually planned for a good reason. Perry used the press to raise money for an animal shelter. Don't believe us? The inter-species wedding took place on May 23 at an animal shelter and was streamed live on Perry's Instagram account. But, that's not all. Not only did he marry his cat, but he also made a Zola wedding page and a registry which was actually a fundraiser for the animal sanctuary where Perry first laid eyes on Olivia.
It's a beautiful story, but it does make you question what other crazy things you can get away with in the name of 'Charity'!