WATCH: Your favourite musicians aren't letting Corona Virus stop them from having a live conert!
Publish Date

Wednesday, 18 March 2020, 2:30PM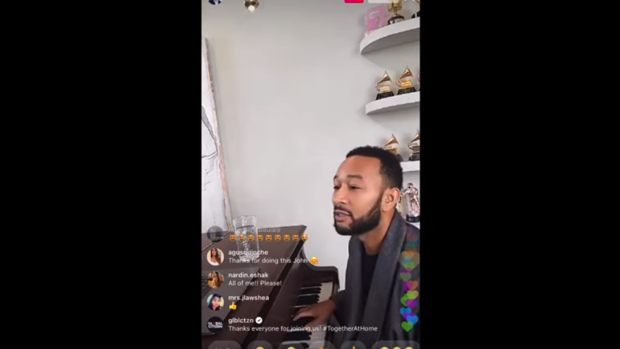 At this point, just about every concert has been cancelled due to the coronavirus pandemic — and if it's not, you really shouldn't be going anyway. As artists scramble to figure out what to do next, many have started live streaming concerts on social media from their homes, empty venues, or wherever they can while they practice social distancing. Here's a list of the performances you should be checking out while you stay inside too!
Chris Martin from the band Coldplay took the time he would've been spending with his band to stream what he dubbed a #TogetherAtHome concert on Instagram, taking requests and talking to fans.
John Legend also followed Martin's lead by posting a concert the following day, filled with kids, wife Chrissy Teigen and amazing music! 
Click Below to watch other full Livestream concerts from:
KEITH URBAN- Featuring Nicole Kidman
With all these free concerts popping up on the internet, we will never have to buy an overpriced ticket ever again!