'We wanted an apology' - Steve Hansen speaks out on referee mistake in 2017 British and Irish Lions clash
Publish Date

Thursday, 30 April 2020, 1:56PM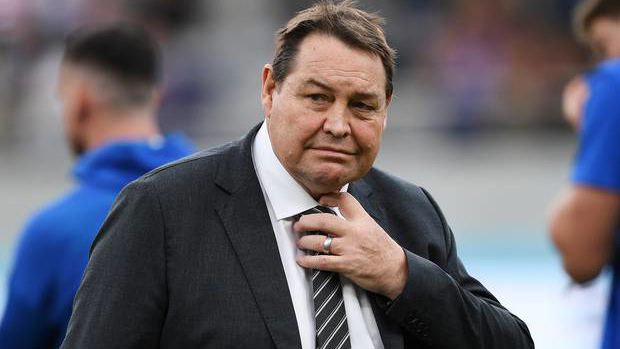 It's been a long time coming, but former All Blacks coach Sir Steve Hansen has finally unloaded over the controversial reversed penalty that cost his side a shot at a series victory over the British and Irish Lions in 2017.
The long-time All Blacks coach, who ended a 16-year association with the team at the end of last year's disappointing World Cup campaign in Japan, has unloaded on World Rugby's lack of what he deemed an appropriate response to the referee howler that ultimately decided the series.
A riveting, and controversial, series ended locked at 1-1 when the deciding third test at Eden Park finished in a 15-15 draw in contentious circumstances.
Referee Romain Poite's 78th-minute decision effectively decided the contest when he changed, under video review, a penalty to the All Blacks from a spot handy to the posts to a scrum for accidental offside. At the time the contest was poised at 15-15.
He had initially awarded a penalty when Lions hooker Ken Owens, from an offside position, played at a ball that came off fullback Liam Williams in the air. The Lions player appeared to give himself up as the transgressor at the time.
But Poite was then persuaded to go to the TMO to review the call and ultimately changed his decision, despite there apparently being no evidence for him to do so. 
At the time Hansen refused to condemn the decision and would not buy into any direct criticism of it when asked by media. Even since his retirement, he had seemed reluctant to point any fingers, saying in one recent interview the decision had been "frustrating" because it "was so obvious to everybody, but no one wanted to admit to it".
But Hansen has told Smith that he was most disappointed by World Rugby's lack of an apology over the howler and revealed the global body's only communication with him over the decision had been an insistence that it was the correct call.
"I have always understood that the referee will make mistakes. So he's made a mistake and he's got that wrong," the double World Cup-winner told Smith from his Christchurch home.
"The thing that annoyed me most about that incident, and still does to this day, is that we haven't had an apology from World Rugby.
"All we wanted was for the head of the rugby referees to say, 'Look, sorry we've got that wrong'. And then you can turn around and say to the players, 'OK boys, the decision was wrong, but we've just got to cop it'."