You can now workout at home with these five great FREE online workouts
Publish Date

Tuesday, 31 March 2020, 5:22PM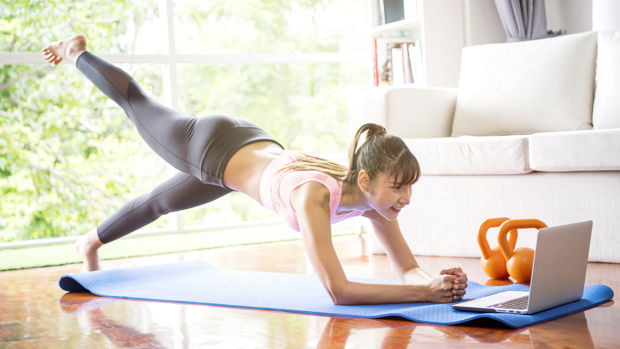 Many of us have been forced to change the way we live our lives, with gyms closing following the coronavirus lockdown.
And judging by the lack of flour on the supermarket shelves, everyone is rediscovering their inner baker.
So if you're worried about staying in shape over the next four weeks, here's a list of great FREE online workouts ...
NTC Nike Training Club - Sports Scientists say it's one of the best. You can choose which part of the body you want to work out, beginner to advanced, using equipment or no equipment and it will even create a month-long workout plan for you, based on your goals. Mel uses this frequently and can recommend! CLICK HERE TO LEARN MORE
Force Fit – This was recommended by one of our Coast listeners, it's a free app from the New Zealand Defence Force originally designed to help prepare new recruits for their fitness test. It's now available for everyone, whatever your fitness level and guaranteed to get you into a great routine in 6 weeks. CLICK HERE TO LEARN MORE
Joe Wicks PE Class – These are free online workouts from UK Based Joe Wicks, originally designed to get your kids moving. He has workouts for seniors as well, and millions around the globe are watching him during Quarantine. CLICK HERE TO LEARN MORE
Yoga with Adriene – One of the best online free yoga platforms. Adriene is a great teacher and has literally hundreds of yoga videos for you to watch, including 30-day yoga challenges, yoga for writers, you name it she has it. Whether you're a beginner or have been practising for a while, she's got you covered. CLICK HERE TO LEARN MORE
Real Health NZ – Ren and Jen are experts and have too many health and wellbeing qualifications between them to list here. They're offering a free Covid-19 Toolbox on their website which includes HIIT, Yoga and cardio classes as well as nutrition and meditation advice. CLICK HERE TO LEARN MORE
Instagram accounts that are worth following are:
Diana Mirgon dmirgonfit21 – she's a 48-year-old mum of three who offers quick and easy targeted workouts on her Instagram feed.
Homexercises_ – lots of different workouts, using what you have around the home.
We hope you enjoy these and remember if you exercise, you can definitely eat more cake.
– Mel and JT